SSL2BUY
$60.00
vendor price $166.00
Details
Buy Now
Overview
Buy Code Signing Certificates to Protect Your Software & Apps
Code Signing certificate is important to the integrity of software distribution. Digitally signed certificate is a perfect security solution for application developers and software publishers that allows them to add digital signature into their downloadable executables and scripts. It confirms that the applets, plug-ins, macros, and other executable files come from a reliable publisher.
These certificates eliminate "unknown" publisher warning and build trust as a verified entity. As a result, you will experience massive improvement in software downloads and users' adoption rate. It will help to extend your market reach and boost your business returns.
Verifies Publisher Identity
Supports to All Major Platforms
Removes Unknown Publisher Warnings
Boosts Downloads & Installs
Improves Publisher's Reputation
Instant SmartScreen Reputation w/ EV Option
2FA using Secure Token w/ EV Option
Why You Need Cheap Code Signing Certificate?
Digitally Sign Your Code. Improve Customer Trust. Boost Adoptions of Your Software and Apps.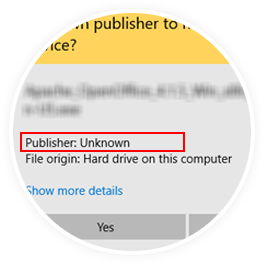 Problem
Users will face unknown publisher warning while downloading software as a result, they will start to distrust your software soon.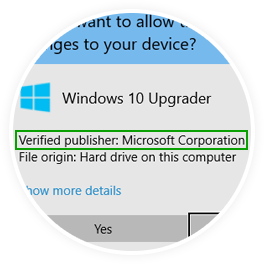 Solution
Code Signing Certificates verify the author's identity and assures that the code is not modified since it is signed.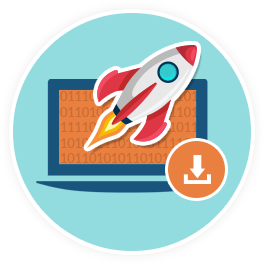 Result
Developers can save their software from unwanted modifications; as a result, there will be a rise in downloads.
Benefits of Code Signing Certificates
Start signing your code and distribute your application securely. Encrypted digital signature gives complete protection to your files against tampering.
Authenticity
When the code is signed with digital signature, the users will get assurance that they are downloading authenticate software.
User Protection
Users will feel protected as software code is digitally signed and time stamped with company's name. No place for illegal software code.
Brand Reputation
Showcase your business name as verified publisher during downloads as customers want a simple installation of software or apps.
Improve User Trust
Users will feel safe while downloading your legitimate software so the trust level of users will automatically increase.
Boost Revenue
By authenticating your software, users will put trust on your software which will result in high download ratio and revenue.
Supported File Formats
Code Signing Certificate protects .exe, .ocx, .dll, .msi, .jar file (for updated Java version) formats in both 32-bit and 64-bit versions.
30 Days Money Back Guarantee
If you dislike the product, you can return the product within 30-days from the purchase date of a product and get money back.
24/7 Expert Support
If you have any query regarding the certificate, our experts are available 24/7/365 to provide complete security solutions.
A Single Certificate for All Platforms
Purchase code signing to secure .exe, .cab, .dll, .ocx, .msi, .xpi and .xap files that supportd digital signatures. It prevents your all files from tampering.

Windows 8.0
and later

Internet Explorer
9 and later

Microsoft Edge

Microsoft Silverlight
applications

MS Office Macro
and VBA

Mozilla object files

Java Applets

Apple applications
and plug-ins

Adobe Air

Microsoft Authenticode
Products Details
Quick Compare
| | | | |
| --- | --- | --- | --- |
| | Comodo Code Signing Certificate | Comodo EV Code Signing Certificate | DigiCert Code Signing Certificate |
| | $80.00/yr. | $299.00/yr. | $449.00/yr. |
| | | | |
| RSA Key | 3072-bit or 4096-bit | 3072-bit or 4096-bit | 3072-bit or 4096-bit |
| Encryption | SHA-2 | SHA-2 | SHA-2 |
| Issuance Time | 1-3 Business Days | 1-5 Business Days | 1-3 Business Days |
| Validation Type | Organization Validation | Extended Validation | Organization Validation |
| Displays Verified Publisher Name | Yes | Yes | Yes |
| Instant SmartScreen Reputation | No | Yes | No |
| Physical USB Token (2FA) | No | Yes | No |
| Individual Developer Eligibility | Yes | No | No |
| Microsoft Authenticode Signing | Yes | Yes | Yes |
| Windows 8 &10 Signing | Yes | Yes | Yes |
| Windows Vista X64 kernel Mode Signing | Yes | Yes | Yes |
| Microsoft Office VBA Signing | Yes | Yes | Yes |
| Apple OS X Signing | Yes | Yes | Yes |
| Java Signing | Yes | Yes | Yes |
| Mozilla Signing | Yes | Yes | Yes |
| Adobe AIR Signing | Yes | Yes | Yes |
| Microsoft Office 365 Signing | Yes | Yes | Yes |
| Windows Phone Apps Signing | Yes | Yes | Yes |
| Brew Code Signing | No | No | Yes |
| Microsoft Office Document Security | Yes | Yes | Yes |
| SSL Reissuance | No | No | Unlimited |
| Warranty | No | No | $500,000 |
| Refund Policy | 30 Days 100% money back | 30 Days 100% money back | 30 Days 100% money back |
| Vendor Price | | | |
| Now Only | | | |
| | | | |
How Code Signing Works
How does Signing process work in Standard Code signing?
Code Signing certificate is used to sign executables, drivers, scripts, applications, macros, plugins with a strong digital signature. Code Sign Certificate verifies a publisher's identity and ensures users that they are dealing with the authenticated software. Code Sign certificate is backed by a timestamp that does not let the code expire even if the certificate is expired. Users will not get any warning due to timestamping and can download software. The process of Code Signing certificate is as below:
A digital signature is added to the code/content with a private key associated with the code signing certificate. When a digital signature is added, a hash is also created, which should be matched when a user downloads a code.
Upon downloading software code, the public key on the user's system is used to decode the signature.
While downloading the code, the system looks for a root certificate, which is tied with an identity to authenticate the signature.
A user's system compares both the hashes: one has which was used in signing an application and the other hash during the downloading an application.
If both hashes match, the code is Authenticated, and the download begins; otherwise, it will show an "Unknown Publisher" warning. A pesky warning reduces download ratio of software, driver, application. A valid software code removes unwanted warnings with a code signing certificate.
How does Signing process work in EV Code signing?
EV Code Signing certificate immediately establishes a publisher's reputation with the Microsoft SmartScreen Application Reputation filter that increases users' trust and confidence level. Extended Validation Code signing certificate brings the highest validation by confirming an organization's registration details. A real identity augments download rates, and there will be no space for an "Unwanted Publisher" warning. The process of EV Code Signing certificate is as follows:
Once the software is created, it is ready for hashing and confirms that the software has not been tampered. If the downloading software does not reveal the correct hash, it means the software code has been tampered.
It means both hashes created at the time of signing code as well as at the time of downloading software files should be matched. Else, it will give an 'Unknown Publisher' warning.
Once the hashing is done, it is time to digitally sign and timestamp the code with a private key stored on an external hardware token. A digital signature authenticates the publisher, and browsers could easily know the publisher's name and its trustworthiness.
After hashing, signing, and timestamping the software, it is distributed publicly for download. Both hashes should be matched during downloading. Once both hashes match, users can download software. Browsers easily know the publisher's name and decide whether to trust the code or not.
How Standard Code signing and EV Code Signing Verifies Code Integrity?
Code Signing certificate can be verified with tools offered sometimes by certificate authorities. However, you can verify the code on Windows and Microsoft SDK, which we have explained as below:
You need to the right click the apk file.
Browse to the Properties section
Select the Digital Signatures tab.
Here, you will see the signer name, used algorithm, timestamping with the mentioned date.
Verify Code Sign through Microsoft SDK
In Windows 7 and .NET Framework 4, Microsoft SDK- a utility tool to verify the signature is used. The process to authenticate the signed code is as below:
SignTool verify MyControl.exe (For testing a signed apk)
SignTool verify /v MyControl.exe (To get a signer of the certificate)