Cheap AlphaSSL Certificates
Renew or Buy AlphaSSL certificate at the cheapest price to bring more trust to your website. Ensure customers about data privacy and protection at affordable cost by offering 256-bit modern encryption.
Filter by:
Sort by Price: Low To High
Popular
Price: Low To High
Price: High To Low
1 Domain
Easy Validation
Multi Server
Quick Issuance
1 Domain & Subdomains
Easy Validation
Cheap Wildcard SSL
FastSSL Issuance
Buy AlphaSSL Certificates for Highly Affordable Encryption
AlphaSSL Certificate authority has satisfied more than 2 million enterprises with its proven and modern website security. Secure login credentials, and online transactions in a few minutes with AlphaSSL certificates. Small and medium businesses with budget constraints can have robust browser-to-server communication because AlphaSSL fulfills growing online security demand with the feasible lowest pricing.
AlphaSSL being an entry-level SSL provider, aims to deliver SSL certificates at a cheap price with quality. AlphaSSL, powered by GlobalSign, earned years of experience and has captured market share with security commitment, fast issuance, and transparent business practices. In addition, robust data protection will move the data between the client and the server without any hassle.
Validates Domain Ownership
No Paperwork required
SHA-2 Algorithm
2048-bit CSR Encryption
Secure both www and non-www
99% Browser Compatibility
Unlimited Server Licensing
Faster SSL Validation
Free Secure Site Seal
Zero-risk Refund Policy
Trusted by Leading Brands Globally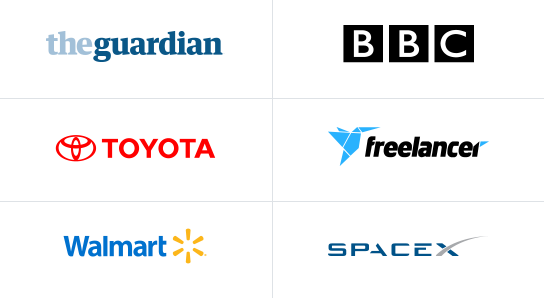 Benefits of AlphaSSL Certificate
Get AlphaSSL Certificates With Robust Encryption, Data Protection, and Enhanced Customer Confidence at a Cheap Price
Fast Domain Validation
AlphaSSL certificate can be issued within a few minutes as it pursues domain validation that doesn't require any paperwork, faxes, or phone call verifications.
Modern Encryption
Data sniffing is now becoming obsolete with the arrival of the SHA-2 algorithm. However, AlphaSSL does update with modern algorithm standards and provides the utmost web security to customers.
Improve Website Rankings
This Brand welcomes Google's initiative of 'HTTPS Everywhere'; hence, websites will have a higher search ranking when you have AlphaSSL certificates on your website.
Secures both www and non-www
AlphaSSL brings security for www and non-www domains in a single certificate. Either type www or non-www, and the site will have a secured status.
Free Unlimited Server Licenses
AlphaSSL certificates are featured with free multiple-server licenses, so you can use the same certificate on multiple servers without spending any additional cost.
30 Days Refund Policy
AlphaSSL certificates believe in transparent business, hence, offers a 30-day refund policy. A customer has to claim within 30 days of purchase of a product.
AlphaSSL Certificates – Powered by GlobalSign
AlphaSSL is the Most Reputed Entry-level Certificate Provider on the Market and Offers Domain Validated Certificates at Inexpensive Rates
AlphaSSL Certificate
The use of the AlphaSSL certificate ensures the critical 'SSL secure' padlock is activated in not just all the popular browsers used by your potential website visitors but also mobile devices. This is critical because many people who access your site will do so from their smartphones or tablets. The significant part about this certificate is not only the fact that it is issued from a robust 2048-bit root and is capable of 256-bit encryption but also its affordability, which makes it an ideal entry-level SSL certificate for any website.
SSL2BUY Best Price
$16.00
per year
AlphaSSL Wildcard Certificate
AlphaSSL wildcard certificate brings you all the standard certificate features. It ensures you can secure all the subdomains you are using across your primary domain with a single Wildcard SSL certificate. AlphaSSL Wildcard supports both single sharing IP and multiple IP addresses, Single server, and multiple servers. This certificate will cover multiple subdomains and will save money. A Wildcard SSL certificate is a future-proofed security solution that ensures that you don't have to buy new SSL certificates as you keep adding sub-domains. The same certificate will keep all sub-domains secure.
Special Discount Price
$26.00
per year