Cheap Thawte SSL Certificates
Buy Thawte SSL certs from SSL2BUY and bring more visibility in search engines. Protect digital identity with Thawte brand and assure visitors about website's identity and data protection.
Filter by:
Sort by Price: Low To High
Popular
Price: Low To High
Price: High To Low
1 Domain
Easy Validation
Multi Server
Dynamic Site Seal
1 Domain
Add Upto 101 SANs
Multi Server
Dynamic Site Seal
1 Domain
Extended Validation
Display Company Name
Dynamic Site Seal
1 Domain & Subdomains
Easy Validation
Multi Server
Dynamic Site Seal
1 Domain & Subdomains
Organization Validation
Multi Server
Dynamic Site Seal
Buy Thawte SSL Certificates to Build Trust Online at an Inexpensive Price
Thawte is a worldwide recognized Certificate Authority in providing end-to-end security solutions to every size of business and individual. The authority has served many clients with the aptitude to provide a full range of genuine SSL certificate products. A modern encryption standard and customer-centric approach have made them a leading certificate authority in the SSL industry.
They remove all possible data leakage and spying events by offering up-to-the-mark digital certificates as a reputed brand. SSL certificates are vital in securing online data transfer and boosting customers' confidence by offering the latest SHA-256 encryption.
256-bit Encryption Strength
Trusted Site Seal
Unlimited Server Licenses
99% Browser Compatibility
Free Unlimited Reissues
Secure Both www & non-www
Assured Warranty
30-Day Money Back Guarantee
Improved Search Engine Rankings
Increased User Trust
Trusted by Leading Brands Globally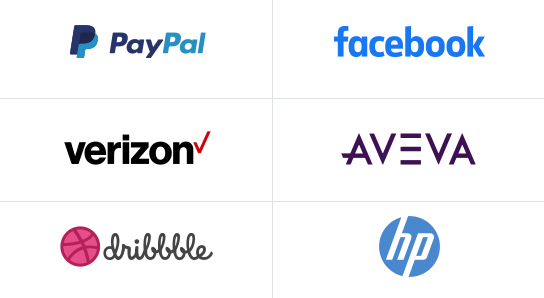 Benefits of Thawte SSL Certificates
Get Thawte SSL Certificates at a lower price and secure digital identity with modern encryption and higher compatibility with all servers and browsers.
Strongest Security
Get industry-standard 2048-bit key encryption for your website. Therefore, there is no possibility that anyone can interrupt your private data during online transactions.
Browser Ubiquity
SSL certificates bring a high browser and OS ubiquity to create a trusted bridge between users and browsers. As a result, users can visit the site on mobile and desktop browsers without any hassle.
30-Day Refund Policy
We ensure a 100% satisfaction guarantee. If you are not pleased with our products or services, you can claim a full refund within 30 days of the product being purchased.
Assured Warranty
If your website users incur any loss due to a wrongly issued certificate, the user can claim the warranty amount against some loss through online transactions.
Free Trust Seal
A trusted Site Seal is a mark of trust that attracts visitors by assuring them that Thawte has undergone a validation process. As a result, data will remain safe over the website.
Boost Rankings
SSL certificates help to improve your rankings in search engines which will directly benefit the company's growth. Turn your site address from HTTP to HTTPS.
Thawte SSL Certificates – Powered by DigiCert
Get inexpensive security solutions that will meet your needs whether you are looking to secure a single website or multiple subdomains.