Cheap GeoTrust SSL Certificates
Buy or Renew GeoTrust SSL certificate at the cheapest price to keep website security alive. Show customers that their online information safety and privacy are on top priority.
Filter by:
Sort by Price: Low To High
Popular
Price: Low To High
Price: High To Low
1 Domain
Easy Validation
Multi Server
Dynamic Site Seal
1 Domain
Organization Validation
Multi Server
Dynamic Site Seal
1 Domain
Extended Validation
Display Company Name
Dynamic Site Seal
1 Domain & Subdomains
Easy Validation
Dynamic Site Seal
Quick SSL Issuance
1 Domain & Subdomains
OV Wildcard SSL
Multi Server
Dynamic Site Seal
Buy GeoTrust SSL Certificates at an Affordable Price.
GeoTrust is a globally trusted SSL certificate provider serving world-class web security solutions as per business requirements. Our low-cost GeoTrust SSL certificates help any size of organization to enable robust security for their digital communications and online transactions.
GeoTrust brand's share can be gauged by its popularity in the market with 100,000 customers across 150 countries whose websites use GeoTrust for their secure business transactions over the Internet and enable up to 256-bit SSL encryption.
Robust 256-bit Encryption
Strongest SHA2 & ECC Support
Up to $1.5 Million Warranty
99+% Browser Compatibility
Unlimited Server Licenses
Free Unlimited Re-issuance
GeoTrust Secured Seal – Powered by DigiCert
Trusted by Leading Brands Globally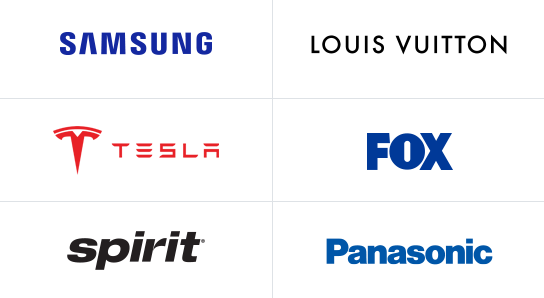 Benefits of GeoTrust SSL Certificates
Once you buy or renew GeoTrust SSL certificates from SSL2BUY, you will experience excellent services such as an easy management console, 24 x 7 support & 30 days refund policy.
Robust & Modern Security
Our primary goal is to provide the highest level of security for your e-commerce website. Get 256-bit encryption, and 2048-bit public key encryption, including SHA-2 and ECC algorithms.
Lowest Price on The Market
SSL2BUY is an authorized reseller of GeoTrust selling SSL Certificates at the cheapest price. In addition, different kinds of GeoTrust SSL products are available at a discounted price.
Unlimited Server Licenses
GeoTrust SSL certificates come with unlimited server licenses, so you can install the same certificate to protect unlimited servers without paying any extra cost.
Rigorous Authentication
GeoTrust will follow domain validation, organization validation, and extended validation process as per your selected certificate to increase credibility for your online business.
Free Secured Site Seal
You will get "GeoTrust Secured Seal – powered by DigiCert" free of cost with GeoTrust SSL certificates that helps to add more trust to your customers.
Boost Search Rankings
Google includes HTTPS in its ranking algorithm to establish a secure environment over the Internet, so buy a GeoTrust SSL certificate right now to improve your search engine rankings.
GeoTrust SSL Certificates – powered by DigiCert
With top-notch SSL Certificates, GeoTrust brings a safe environment, and online business reputation boosting customers' confidence in the modern age.