Cheap Sectigo SSL Certificate
Purchase Sectigo SSL Certificate for Authentication, Data Integrity, and Robust Encryption. Bring modern cryptographic algorithms at a cheap price to boost Search Rankings. Drive Visitors into valuable customers with Higher conversions.
Filter by:
Sort by Price: Low To High
Popular
Price: Low To High
Price: High To Low
1 Domain
Quick Validation
256-bit Encryption
Fast SSL Issuance
2 Domains Inclusive
Add Up to 501 standard SANs
Add Up to 250 wildcard SANs
Add/Remove/Replace domains
1 Domain
Easy Validation
Best Selling SSL
FastSSL Issuance
4 Domains
Add Upto 101 SANs
Multi Purpose
Easy Validation
1 Domain & Subdomains
Easy Validation
Multi Server Install
Quick Issuance
Email Signing
Organization Validation
Email Encryption
Two-Factor Authentication
1 Domain
Basic Business OV
Multi Server
Cheapest OV SSL
1 Domain
Extended Validation
Display Company Name
Cheapest EV SSL
1 Domain
Extended Validation
Display Company Name
Best Selling EV SSL
1 Domain & Subdomains
Easy Validation
Multi Server
Quick Issuance
2 Wildcard Domains
Add Upto 101 Wildcard SANs
Multi Server Licenses
Add/Remove/Replace domains
3 Domains
Add Upto 101 SANs
Display Company Name
Cheap EV Multi Domain
Displays Publisher Name
Code & App Signing
Individual Developer Eligibility
Prevent Code Tampering
Displays Publisher Name
Instant SmartScreen Reputation
Two-factor Authentication
USB Token Storage
1 Domain & Subdomains
Cheap OV Wildcard
Multi Server
For eCommerce Web
Buy Sectigo SSL Certificate: A Modern Encryption For Better Online Security
Sectigo (formerly Comodo CA) is a leader in SSL certificate providers and has satisfied millions of customers with its robust SSL security. Whether it is an individual or enterprise, Sectigo has been fulfilling online security requirements comprehensively. Sectigo brings enormous relief to those individuals and enterprises who are worried about their customer's data security. With its complete range of SSL certificates, Sectigo could be your best choice for securing online transactions.
It can be either a question of increasing conversion rate or improvement in SEO ranking, Sectigo SSL certificate authority has not yet overlooked any corner of perfection in providing site security. When visitors ask about the site's authenticity, you can consider the Sectigo SSL certificate in your portfolio.
Modern 256-bit Encryption
Wide Range of Products
No SSL Related Warnings
Free Site Seal
Refund Policy
Up to 1.75M Warranty
Highest Level of Authentication
Multi-Year Validity
Trusted by Leading Brands Globally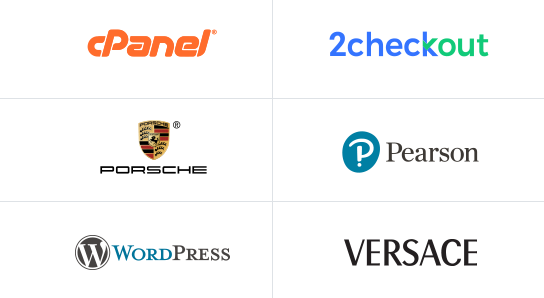 Benefits of Sectigo SSL Certificate
Reputed CA
Sectigo (formerly Comodo CA) is a market leader that served many organizations with modern security standards. With more than 20 years of experience, Sectigo has been endeavoring to give the best online security.
Extensive Portfolio
Sectigo carries an extensive portfolio of digital security certificates that match with every website and organization's needs. From DV to EV and Code Signing certificate, all products are available at a discounted rate.
SHA-2 Algorithm
Algorithms play an important role in SSL encryption and Sectigo offers SHA-2 encryption that brings ultimate protection to online data flaws between the server and a desktop.
Higher Search Ranking
SSL not only protects online data but also, favors SEO by offering a little boost in search engines. Moreover, Google also motivates enterprises to have HTTPS for security and ranking.
Covered Multiple Domains
A diversified portfolio from Sectigo also offers multi-domains security. A site owner can secure up to 250 domains or subdomains under a single certificate.
Discounted Prices
Sectigo understands the need of an organization and individuals therefore, brings SSL products at discounted prices that could fit with everyone's budget.
Sectigo SSL Certificates: Secure Your Digital World
Sectigo SSL certificates deal with diversified SSL products for every size of business ranging from Domain Validation to Extended Validation certificates for better authentication and security