Cheap Comodo SSL Certificates
Buy a cheap Comodo SSL certificate to bring enhanced encryption for a website, software, and application along with the benefit of the lowest price. Turn visitors into customers by providing robust security.
Filter by:
Sort by Price: Low To High
Popular
Price: Low To High
Price: High To Low
1 Domain
Quick Validation
256-bit Encryption
Fast SSL Issuance
Buy Comodo SSL Certificates to Secure Digital Landscape
Comodo SSL Certificate Authority is one of the best and cheap SSL certificate providers across the globe. Comodo is recognized as the most trusted certificate provider by millions of clients and has ensured the safety of numerous websites. Whether individuals, e-merchants, small-to-medium scale businesses, or large enterprises, Comodo SSL certificates play an essential role in securing online communications.
By eliminating all the possibilities of data sniffing, Comodo allows a secure digital identity with strong encryption; thus, data remains intact between the client and the server. Establish your business's strong identity with Comodo SSL certificates, whether it is a small, medium, or large organization.
Broad Range of SSLs
2048-bit CSR Encryption
SHA-2 Robust Algorithm
Free Unlimited Re-issuance
Highest Compatibility
Up to $1.75M Warranty
Free Secured Site Seal
30-days Refund Policy
Trusted by Leading Brands Globally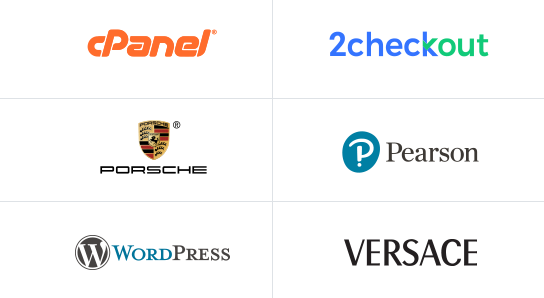 Benefits of Comodo SSL Certificate
Centralized Management
Our simple certificate management system will reduce administrative hassles and help them manage the certificate lifecycle, such as renewal, revocation, validation, and configuration.
Most Trusted CA
Comodo has achieved its mark in the SSL industry and served thousands of clients of all sizes of businesses, and individuals. The SSL certificates from Comodo are highly authenticated.
Robust Protection
All transactions taking place between the client machine and the server will have robust SHA-2 encryption. As a result, cybercriminals will have a hard time sniffing ongoing data.
Lowest Price in SSL Industry
We bring a heavy discount on Comodo SSL certificates to cater to every size of enterprise's security need, save your hard-earned money, and enhance your customers' confidence.
Secure SAN Domains
Comodo offers multi-domain certificates that allow you to add different SAN domains in a single certificate and saves your time and money from managing multiple certificates.
Boost Search Rankings
Google favors HTTPS. Hence, the Comodo SSL certificate turns your site's status to a secured digital place. As a result, your website will have strong visibility in search engines.
Comodo SSL Certificates: Secure Your Digital Identity
Comodo is a popular certificate authority that deals with domain, organization, and extended validation certificates to protect all sizes of businesses.