UCC SSL Certificates are used to establish the authenticity of messaging systems such as Microsoft Exchange so that users of these functions can trust the servers involved.
Email systems play a critical role in the business world; more so than phone systems, fax machines and the postal service. Email is in use by over 2.5 billion people and this figure is expected to reach 2.8 billion by 2018. With that in mind, ensuring your email environment is secure is a top priority for your company.
Microsoft Exchange, arguably one of the most well-known and popular email platforms on the market, helps keep users secure through the use of UCC SSL certificates, which encrypt data and prevent hackers from capturing or eavesdropping on email conversations.
UCC SSL Certificates are used to establish the authenticity of messaging systems such as Microsoft Exchange so that users of these functions (and the systems running behind the scenes) can trust the servers involved. Certain Exchange services such as Outlook Web Access, ActiveSync, Exchange Web Services and Outlook Anywhere won't work without a legitimate and valid exchange SSL certificate. A certificate can even help facilitate secure email client setup, making life easier for users and administrators. Therefore, it's important to make sure the process is followed correctly and can be completed in rapid fashion (especially when certificates are nearing expiration!)
The concept of certificates is fairly simple, but the certificates themselves and the way they are used can vary in complexity. A basic certificate assigned to a website – Outlook Web Access, for instance – may simply match the website name to prove to visitors that they are connecting to a known and trusted site. A more detailed certificate can have multiple names associated with it ("Subject Alternative Names" is the official term, and this is also called also called a "Unified Communications Certificate" or UCC) in order to permit it to be used on several servers owned by a business.
For instance, company.com may have three email servers: mail1.company.com, mail2.company.com and mail3.company.com. Rather than have users connected to each exchange server individually (which would fail if the server in question were down), they can direct traffic to a standard web address: mail.company.com. A UCC containing subject alternative names can then be applied to all servers. This kind of SSL certificate can even apply to multiple domains such as company.com, company.net and company.org.
UCC SSL Certificate Cost
How much do SSL certificates cost? That can vary based on the complexity of the certificate, the length of time for which it is to be valid, and the certification authority involved. UCC Exchange certificates can be very expensive when numerous names, servers and functions are involved. However, SSL2BUY offers Comodo Multi-Domain SSL certificates for a fraction of what other organizations such as GoDaddy might charge.

Comparing Comodo with GoDaddy
One might expect to pay $149.99 for a one-year exchange server certificate or the $134.99 for a two-year certificate from GoDaddy; a significant price markup. However, the SSL2BUY certificate can be issued just as rapidly as with GoDaddy (15 minutes or less), can secure up to 100 domain/system names (the one-year certificate permits four domain names, but more can be added for $15 each), includes 24/7 technical support and relies upon the same encryption strength as the competition. Unlike GoDaddy, SSL2BUY offers a 30 day 100% money back guarantee.
Comparing Comodo with Digicert
DigiCert's price for a UCC certificate is even higher than GoDaddy's – $299 for a one-year certificate and $538 for a two-year certificate (although a per-year cost of $239 for a three-year certificate is listed). Furthermore, DigiCert can only secure 25 host names compared to 100 permitted by Comodo. While DigiCert also offers a 30-day money back guarantee as does SSL2BUY, adding an additional domain name costs $49 compared to $11 with SSL2BUY.
| | | | |
| --- | --- | --- | --- |
| Certificate Providers | | | |
| Product Name | Multi Domain SSL | Multi Domain SSL | Multi Domain SSL |
| Domains Secured | Initial pack for 4 SAN | Initial pack for 5 SAN | Initial pack for 4 SAN |
| Issuance Speed | 15 minutes | Within Few Hours | 1 Day |
| Additional SAN | $11 per domain | $20 per domain | $49 per domain |
| Encryption strength | Up to 256-bits | Up to 256-bits | Up to 256-bits |
| Browser Compatibility | 99.99% | 99.99% | 99.99% |
| Mobile Compatibility | Yes | Yes | Yes |
| Free Reissue | Unlimited | Unlimited | Unlimited |
| Server License | Unlimited | Unlimited | Unlimited |
| SSL Site Seal | Free Download | Free Download | Free Download |
| Vendor Price | $264 | $199.99 | $299 |
| Now Only | $33.00 | $199.99 | $299 |
| Order SSL | Read More | – | – |
Other benefits of buying from SSL2BUY
UCC Exchange SSL certificates purchased from SSL2BUY will work on 99% of browsers, smartphones and client operating systems. If for any reason you need a certificate reissued this can be done for free. Unlimited certificate renewals are also provided to customers, which comes in handy when adding, changing or removing domains. Like the competition, SSL2BUY offers certificates of high-encryption levels and a Trust Seal, which is a seal that can be displayed on a website to show that it is secure, so as to establish credibility with customers.
All certificates work the same way, but the key to making the right choice is to select a provider that is cost-effective, reliable and responsive. Whether your Exchange environment is small or large;located in one facility or spread out across multiple sites; in-house or based upon the cloud, SSL2BUY's UCC / SAN / Multi-Domain Certificates can reliably safeguard your systems at an affordable rate.
About SSL2BUY:
SSL2BUY offers a variety of SSL certificate products for every size of businesses to protect online presence and serve over five dozen countries.
About Author: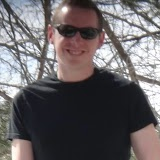 Scott Matteson is a senior system administrator and technical consultant who has worked in and evolved with IT for over 20 years. He resides in the Greater Boston area. Connect with him on Twitter and Google+