Ways to Fix NET::ERR_CERT_AUTHORITY_INVALID Error in Chrome
Have you encountered NET::ERR_CERT_AUTHORITY_INVALID Error while using Google Chrome?
An error that looks like: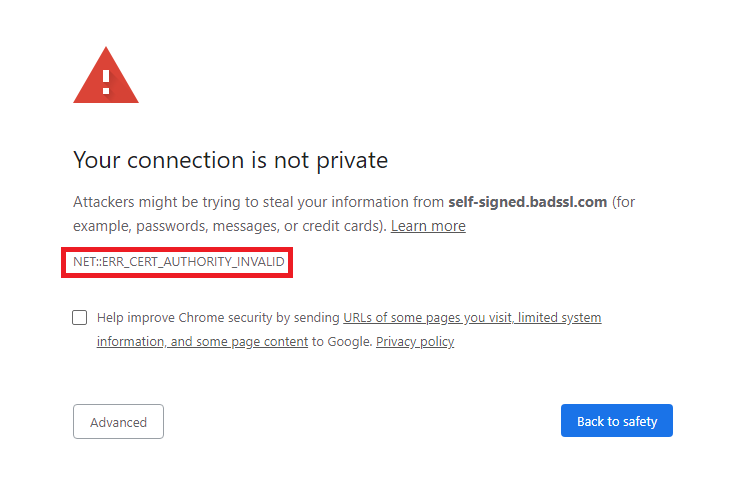 NET::ERR_CERT_AUTHORITY_INVALID Error


There are several different reasons why you may be encountering this digital certificate error.
Perhaps, your SSL certificate was obtained from an untrustworthy certificate authority. That is why you are facing the error.
This SSL error also occurs when the cert you are using is expired or self-signed.
In order to provide security to your website visitors and protect the data on your site, it is a must to install an SSL certificate. But that doesn't mean you can obtain any certificate on the market.
To have the best user experience and to provide uninterrupted security to your visitors and gain their trust, go for a cert from a trusted certificate authority that is also recognized by browsers.
To help you fix the Error on Google Chrome, here are tips you can follow.
Tips to fix NET::ERR_CERT_AUTHORITY_INVALID Error on Google Chrome (For Website Owners)
Check your SSL certificate
It is a worrying sign as a web owner if your site is showing NET::ERR_CERT_AUTHORITY_INVALID Error. Many visitors may leave your site and never return when they see security warnings as they are worried about their online safety.
Ensure that your SSL is not expired. To check, visit the address bar in Google Chrome and tap on the padlock icon.
In the popup box, tap on Valid under the Certificate tag.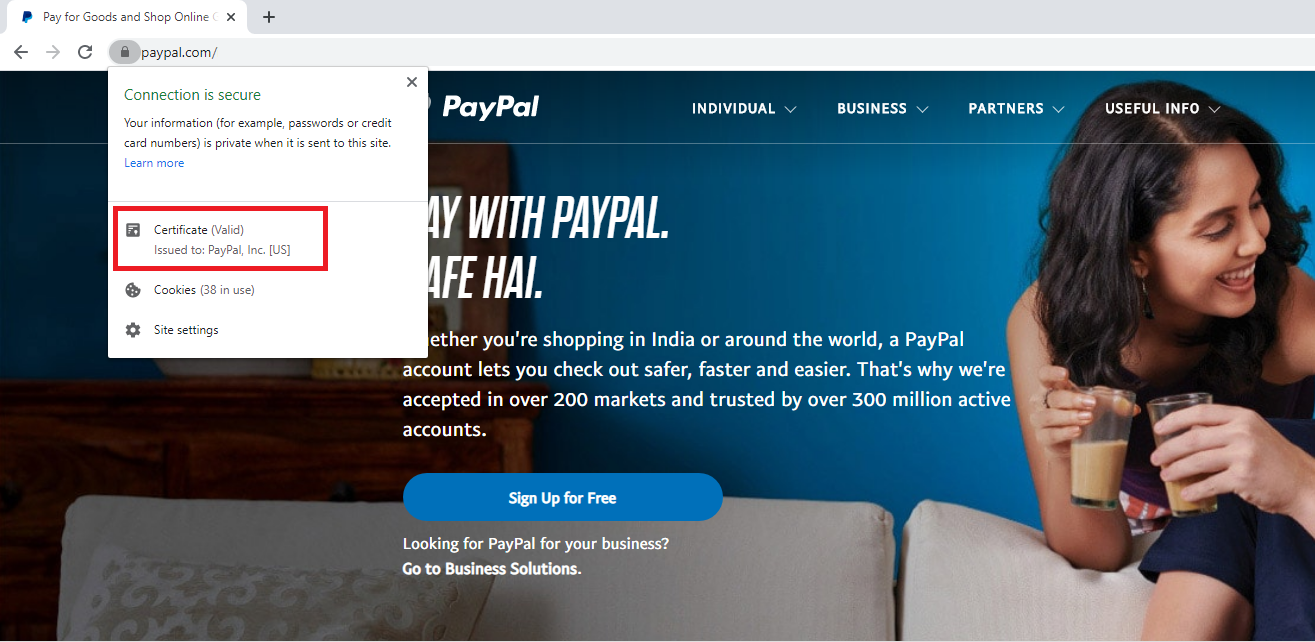 Check the expiration date from there.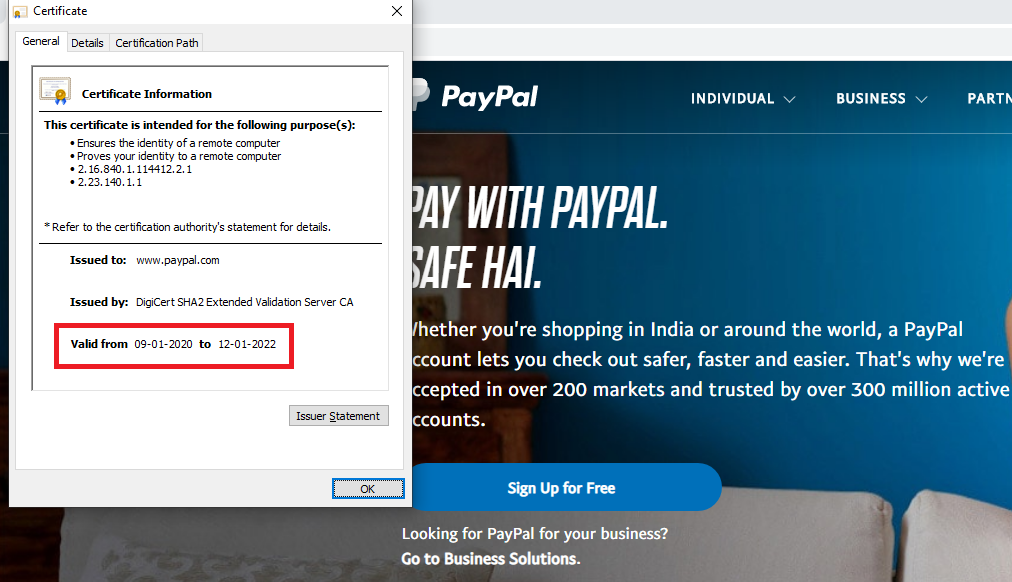 If your SSL is expired, you will have to renew it or go for a new SSL.
NET::ERR_CERT_AUTHORITY_INVALID Error also occurs when the browser does not recognize your SSL cert or if the digital certificate is self-signed. In both these cases, you will have to obtain your SSL from a trusted Certificate Authority.
Tips to fix NET::ERR_CERT_AUTHORITY_INVALID Error on Google Chrome (For Website Visitors)
Supposing you have encountered this error when you are visiting a website that is not yours, you can apply several tips to try and resolve the issue.
Correct the time and date in your PC
At times, the error may occur due to minor issues such as setting incorrect time and date in your PC. You can resolve this easily.
Just go to the Start menu in your Windows and tap on settings. In the Time and Date option, check Set time automatically and Set time zone automatically.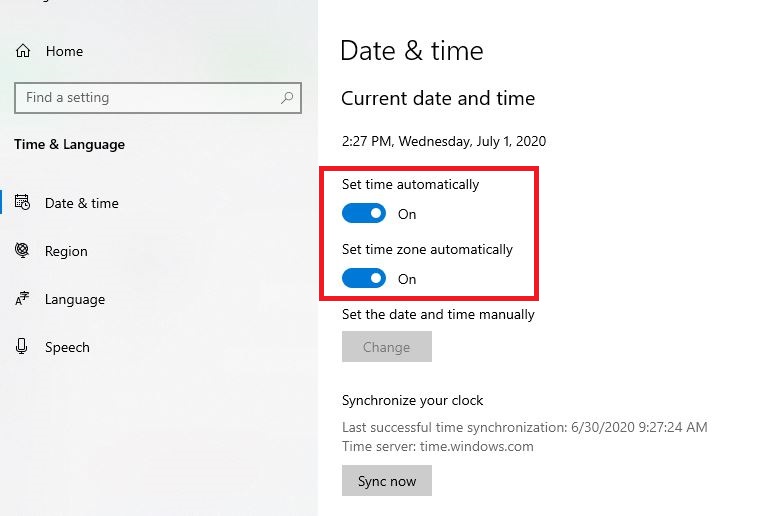 Restart Chrome and visit the web page that was showing the error earlier.
If it resolves the issue, well and good!
Update Google Chrome browser
To update your browser to the latest version,
Open Chrome.
At the top right, click on Menu
.
Next, click on Help and navigate to About Google Chrome.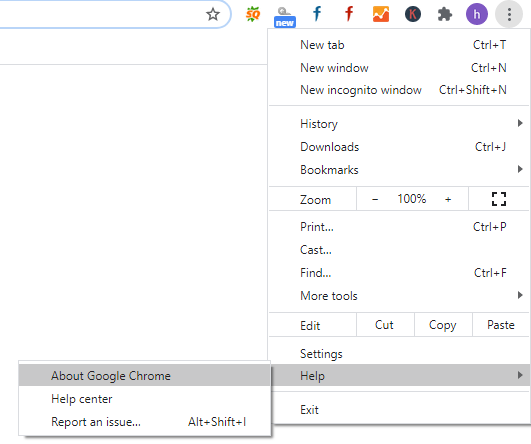 If there are any updates available, Chrome will check and immediately download them.
If the updates have already been downloaded and are waiting for installation, you will see an up arrow instead of the usual 'Menu' icon.
In case the color is green, the update has been available for two days. An orange up arrow indicates an update has been available for four days. If the icon is red, an update has been available for a week.
After installation, or if it has been waiting for some days, click on Relaunch.
Go back to chrome://settings/help to confirm you are running the latest version of Chrome.
The latest Chrome version for Windows is 83.0.4103.116, released on 2020-06-16.
Clear browsing data
Chances are, expired cookies and browser cache is causing the error.
One way to ascertain if the error is caused by cookies and cache is to open the site in incognito mode. Press Ctrl+Shift+n. If you can visit the site in this mode, browser cache and cookies are the culprits.
You will have to clear your browsing history in Chrome.
Open Chrome and click on the top-right icon. Choose More tools and then tap on Clear browsing data.
In the Time range, select All time. Check Browsing history, Cookies and other site data, and Cached images and files.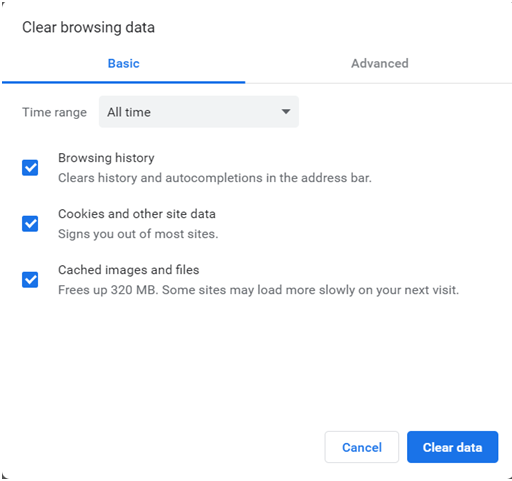 Click on Clear data.
Restart your system to see if the issue has been resolved.
Deactivate Google Chrome's extensions
Your browser extensions may be causing the error. Deactivate them to check if it resolves the issue.
But before that, open the website in incognito mode. If you can access the site in this mode, the problem is with your browser extension.
To deactivate:
Open Google Chrome. In the top right corner of your browser, click on the icon.
Next, tap on More tools and visit Extensions.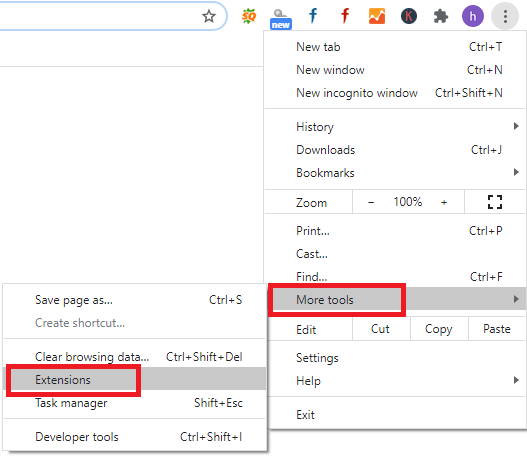 In a new tab, you will see a list of all the installed Chrome Extensions. You can remove the extensions one by one by clicking on Remove.

A prompt will pop up, asking if you are sure about removing the extension. Click on the remove button.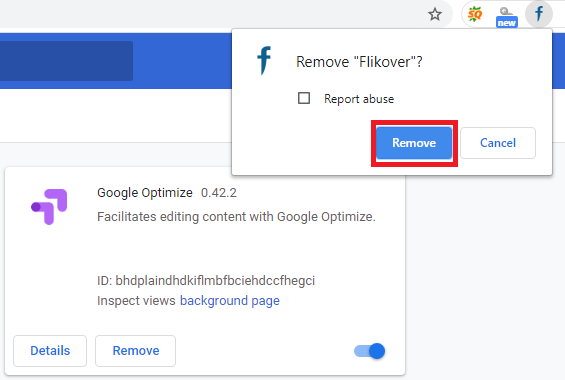 Removing the extensions might, at times, fix the issue.
Disable antivirus software
To disable antivirus software in Windows:
On the far right side of the Windows taskbar, find the antivirus protection program icon.
Right-click on the icon. Next, select Disable, Stop, shut down, or whichever prompt you get.
Note that, in some cases, you will be required to open the program to deactivate it, making use of the program's menus.
Wrapping-Up
Hopefully, these troubleshooting tips will help you to fix the NET::ERR_CERT_AUTHORITY_INVALID Error, which you have been facing.
Remember to get an SSL certificate from a trusted Certificate Authority. Many a time, digital certificate errors occur because the browser cannot recognize the cert issued by a certificate authority that cannot be trusted.
If that does not solve the issue, follow the tips one by one provided in this article.
An SSL certificate is crucial to safeguard your data and offer security to your users and gain their trust. Do not let some issues stop you from using an SSL. Errors relating to SSL can be solved, provided you know how to troubleshoot them.
Related Articles: