Cheap SSL Certificates
Buy SSL certificates at lowest price
– save up to 85%
Filter by:
Sort by Popular
Popular
Price: Low To High
Price: High To Low
1 Domain
Quick Validation
256-bit Encryption
Fast SSL Issuance
Verified Business [US]
https://www.domain.com
Benefits of SSL/TLS Certificates
Every website owner should buy an SSL certificate to establish a secure environment and prove their credibility. Get hassle-free security solutions with our low-cost SSL certificates.
Strongest SSL Encryption
SSL protects online transactions with strong 256-bit SSL encryption. We offer low-cost SSL, but never compromise with your web security. All our SSLs come with modern algorithms recommended by the CA/Browser forum.
Protect Personal Data
Customers are aware of the security of their private information and prefer to shop from secure HTTPS sites. So, go through the purchase process and choose a 2048-bit key length to provide a secure environment to your customers.
Avoid Browser's Warnings
Browsers have started to show an insecure warning on non-HTTPS sites. Customers will quickly move from the site, which shows an insecure warning. It is the best time to buy SSL certificate if you have not purchased it yet.
Increase Visitor's Trust
SSL allows visual signs of "HTTPS" before your domain name, so users can easily trust on your secure site. Once you purchase SSL from us, you will get a "Secure Seal" at free of cost. It will help to get the assurance of customers.
PCI Compliance
PCI-DSS compliance requires having HTTPS security on a website that deals with a customer's online credentials and payment. In the case of averting eavesdropping and MITM attacks, SSL security plays an important role and keeps cyber thieves away from online information.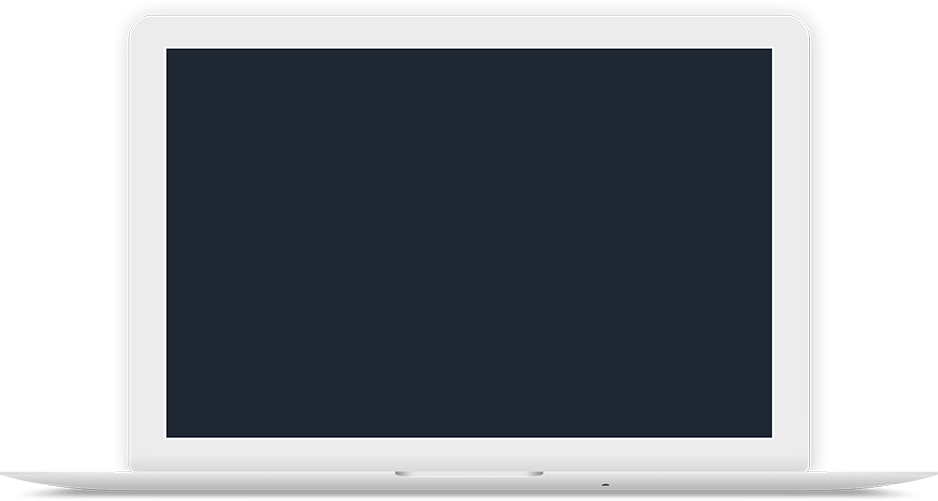 Frequently Asked Questions
Let's see straightforward answers to some common questions related to SSL security. You can
visit our
wiki
section to get more answers to your queries or
contact us
directly.
Why Buy SSL Certificates From SSL2BUY?
SSL2BUY is an authorized reseller of leading CAs and offers a wide range of SSLs at the cheapest price on the market. Our certificates are specially designed for individuals and enterprises to establish a secure environment over a single domain, subdomains, and multiple domains. Our core business is SSL which provides maximum security to the website and boosts trust to encourage the customers with HTTPS.
SSL2BUY is a global SSL provider and offers trusted SSL certificates at the cheapest price. We better understand customers' requirements and maximize our efforts to make their websites secure and trustworthy. We have vast experience in the SSL industry and offer cheap SSL certificates to beat the competition. So why should you wait to buy SSL certificate? Just browse SSL2BUY and get a single solution with robust encryption to secure your entire business.
What is an SSL certificate?
An SSL certificate verifies your website's identity and encrypts information transmitted between your customer's browser to your site. This prevents cyber criminals from snooping on the interactions between you and your customers.
What is TLS Certificate?
TLS (Transport Layer Security) is an upgraded and more secure protocol of SSL (Secure Socket Layer), which is used to encrypt communication over the internet. Although some people have started calling them TLS certificates, most people still refer to them as SSL certificates.
All our SSL certificates are upgraded with highly advanced TLS certificates. Thus, if you choose a certificate from us that mean you are buying modern TLS/SSL certificates.
Do I need an SSL Certificate?
Yes. SSL is a must require for all online businesses. It will help to secure web forms, user credentials, and online transactions from unwanted data spying activities.
If you are running a media platform where you are not collecting any information from users, then HTTPS will help to reduce the risk of ads injecting and site tampering.
As per Google's announcement, HTTPS is now almost mandatory for every website as browsers have started to flag the site as 'Not Secure'. Google encourages HTTPS on all sites to provide visitors with a secure environment.
Thus, An SSL certificate is a primary requirement to protect customers' data, boost online sales, and improve ranking positions in search engines.
Why SSL is important?
Online users are more concerned about their information security and privacy. SSL plays an important role in terms of web security as it creates a secure tunnel between the browser and the server using encryption technology. It inspires your customers to complete deals with confidence.
Encryption: SSL will encrypt personal information such as login credentials, social security numbers, or payment details and transmit data securely.
Authentication: The SSL authentication process ensures that your website interacts with the actual server and a server verifies that the user is not an imposter.
Trust: SSL will improve your customers' trust and give them the confidence to complete transactions securely by creating a trustworthy environment on your website.
How Do SSL Certificates Work?
A user's browser performs the following steps when attempting to access a website with a valid SSL Certificate:
First, a request for identification is sent by the user's browser to the website host.
The server then responds by sending a copy of the SSL certificate.
After verifying the SSL certificate copy, the user's browser sends a message to the server.
If the server sends a digitally signed confirmation that the certificate is trusted, the client's browser can start an encrypted session.
The server and user's browser start encrypted communication after getting the digitally signed proof.
The address area will finally display a padlock and HTTPS.
What does HTTPS mean?
A digital certificate is issued for the domain and installed on the server, which adds an extra 'S' to an insecure HTTP URL. The HTTPS means the site is secured and online transactions can be made safely. It is a security protocol that secures the information shared on the website between the users' browsers and the server.
To make an HTTPS enabled site, you must install an SSL certificate on your web server. SSL security works on HTTPS instead of insecure HTTP. It is recommended to buy an SSL certificate to switch your site from insecure HTTP to secure HTTPS protocol.
What is the Difference Between HTTP and HTTPS?
HTTPS is an encrypted and verified version of HTTP. The distinctions between them can be summed up as follows:
| HTTP | HTTPS |
| --- | --- |
| URL displayed in the browser's address bar as http:// | URL displayed in the browser's address bar as https:// |
| Data transmitted over port 80 | Data transmitted over port 443 |
| No encryption mechanism for data protection | SSL/TLS Certificates for secure communication |
| Functions at the application layer | Functions at the transport layer |
| Info is sent in plain text | Info is sent in cipher text |
| No validation required | Domain validation at the very least, & more depending on SSL type. |
What are the types of SSL certificates?
All certificates provide the same level of security to your website, whether you choose cheap DV SSL or Expensive OV or EV certificates. The only difference is between validation processes to add more trust to customers.
DV SSL: Domain Validation is a primary level of validation type where no paperwork is required, and the CA only validates the domain ownership.
OV SSL: Organization Validation is the second level of validation, which is superior to domain validation. In this type, the CA verifies domain ownership as well as registered business documents and other legal documents related to business.
EV SSL: Extended Validation carries the highest validation that shows the company name in the certificate details. Anyone can click on the padlock and check the verified company name. Besides, the CA strictly validates the business by checking all business registration documents, and third-party business directories for address verification and call verification if required.
What do I need to have before buying an SSL certificate?
To purchase an SSL certificate, you must have to pass through the SSL activation and authentication process. The process requires some actions from your end as below.
Generate CSR – You must generate CSR on your server by submitting valid information. CA (certificate authority) will issue your certificate based on your provided information in CSR.
WHOIS Record – CA will verify your provided details along with the WHOIS details to confirm domain ownership. Therefore, make sure that your business name, address, and other information should be public and should match your given details. Sometimes CA will follow a file-based or email verification process to confirm your right to the domain.
Business Documents – If you are obtaining an OV SSL or EV SSL certificate, you will need to provide some organizational documents through the verification process that prove your organization's credibility.
How Much Does an SSL Certificate Cost?
Our goal at SSL2BUY is to provide our clients with the most affordable SSL certificates. We therefore have the most affordable pricing available.
How do I order an SSL Certificate?
It is a simple and easy process. You should follow the below process to buy SSL certificates.
Choose the certificate as per your needs and complete the payment.
Generate CSR (certificate signing request) on your desired server.
Complete SSL activation and configuration process.
Download your certificate from an email or our dashboard.
Install it on your server.
If you have any queries regarding the order, configuration, or installation process, then our security experts are ready to assist you around the clock.
How Do I Install an SSL Certificate?
Installing an SSL certificate needs a different process for various web servers and devices. You will get an email from SSL2BUY with simple directions as soon as your certificate is issued. Additionally, if you need extra installation assistance, you can chat live with a member of our support team.
How Do I Renew an SSL Certificate?
The process for renewing an SSL certificate and installing one is virtually similar. The updated SSL certificate must be purchased, generated, verified, and installed by the user. If you allow a certificate to lapse, it loses its legitimacy. To renew your SSL certificate before it ends, you will receive notifications.
Trusted by Millions
SSL2BUY delivers highly trusted security products from globally trusted top 5 Certificate Authorities. The digital certificates available in our store are trusted by millions – eCommerce, Enterprise, Government, Inc. 500, and more.