Sectigo PAC Enterprise (SMIME) @ $40.00
Sectigo PAC Enterprise certificate assures email receiver that he is interacting with the authorized sender and its authenticated email. Moreover, the certificate offers client authentication and organization validation that makes Sectigo PAC Enterprise certificate strong and worthy. Email and files are digitally signed with 2048-bit cryptographic keys for enhanced protection.
SSL2BUY Assurance
no price gimmick
no hidden fees
Validity:

3 year

3 year @ $40.00/yr.
2 year @ $45.00/yr.
1 year @ $51.00/yr.

SSL2BUY Price:

$

40.00/year
Vendor Price:
$190.00

-37%

Total :
$120.00

USD
Multi-year notes:
You will have to re-issue your certificate every year to meet the CA/B Forum guidelines. It is a free process.
Read more.
Comparison Between Sectigo PAC Enterprise and Comodo PAC Basic Certificate
Product Name
CPAC Enterprise
CPAC Basic
Root Certificate Authority
Sectigo Root CA
Comodo Root CA
$40.00

/year

$12.00

/year

Add To cart
Add To cart
Requirements for Verification
Email Validation,
Identity Verification,
Organization Validation
Email Validation
Validates
email@address.com
Person Name
Company Name
Company Address
Email address only
Email Encryption

Email Signing

Document Signing

Client Authentication

Vendor Price
$63.33

/year

$17.00

/year

Now Only
$40.00

/year

$12.00

/year

Add To cart
Add To cart
Buy Sectigo Personal Authentication Certificate Enterprise (S/MIME)
Sectigo Personal Authentication Certificate follows enterprise validation that keeps email privacy on top and makes email communication secured. Sectigo PAC Enterprise certificate is backed with digital signature and robust encryption that keeps email content confidential and can only be deciphered by the authorized receiver. This certificate offers the highest compatibility with email servers and browsers.
Sender Authorization
Digital Signature
Highest Compatibility
Enterprise Level Validation
Email Signing and Encryption
Two Factor Authentication
Different Validations
PKI Support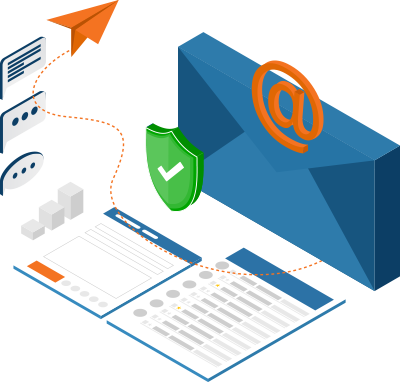 Features and Benefits of Sectigo PAC Enterprise (SMIME) Certificate
Email and Document Signing
The importance of Sectigo PAC Enterprise certificate is essential in today's world as hackers always try to sniff ongoing communication. The certificate is suitable for email and document/files signing purpose. It ensures users that the content is not altered since it is digitally signed.
Login Security
A user is always asked for a login upon entering login details on the web page. The reason for keeping 2-factor authentication is to make security better. The whole process runs in the background without letting know to users. A user has to do same process every time he enters login details.
Digital Signature
All emails are signed digitally and encrypted with modern key strength. It is impossible for an outsider to read the content of an email hence; the receiver receives email without any modification and thus creates trust on both sides. A mail encrypted with a public key can only be decrypted with a private key that a receiver owns.
Highly Trusted
Sectigo PAC Enterprise certificate offers end to end encryption that is also compliant by major regulations like HIPAA, NIST and GDPR. The encryption standard can be used by keeping these regulators in mind, Hence, there are no chance of content being exposed to third party. Sectigo understands users' privacy and offers modern cryptographic keys for encryption.
Strong Validation
Sectigo PAC Enterprise (S/MIME) certificate carries strong identity authentication and organization validation. The validation process starts from email address verification and ends on full business validation with verified company's identity. Such certificate is available for max three years and offers higher trust among at both ends like sender and receivers.
Higher Compatibility
PAC Enterprise or S/MIME certificate is compatible with almost browsers, email servers, other server types and operating system. The certificate works smoothly once it is installed without producing any error.
Integrity and Trust
The receiver and the sender both have trust on email signing certificate due to higher authenticity and validation level. Not a single byte will remain unencrypted when you apply Sectigo PAC Enterprise certificate. The information remains safe and encrypted. Thus, it creates trust among users as well data integrity is maintained.
Lowest Price
The price for PAC Enterprise certificate is lowest by keeping individual buyer in mind. SSL2BUY helps enterprise, individuals to make their communication better and secured by gaining advantage of the latest encryption. Either you go with Organization validation, the price will suit your budget.