Comodo PAC Basic (SMIME) @ $13.50
Sign your email and files with a Comodo Personal Authentication Certificate (PAC). It is equipped with identity verification and strong encryption. This Secure/Multipurpose Internet Mail Extensions (S/MIME) certificate comes with two-factor authentication and unique cryptographic keys. It allows you to attach your digital sign to email and files (docx, pptx, xlsx etc.).
SSL2BUY Assurance
no price gimmick
no hidden fees
Validity:

2 year

2 year @ $13.50/yr.
1 year @ $15.00/yr.

SSL2BUY Price:

$

13.50/year
Vendor Price:
$35.00

-23%

Total :
$27.00

USD
Comparison Between Comodo PAC Basic and Enterprise Certificate
Product Name
CPAC Basic
CPAC Enterprise
Root Certificate Authority
Comodo Root CA
Comodo Root CA
$13.50/year
$45.00/year
Add To cart
Add To cart
Requirements for Verification
Email Validation
Email Validation,
Identity Verification,
Organization Validation
Validates
Email address only
email@address.com
Person Name
Company Name
Company Address
Email Encryption

 

 

Email Signing

 

 

Vendor Price
$17.50/year
$66.50/year
Now Only
$13.50/year
$45.00/year
Add To cart
Add To cart
Buy CPAC Basic to Digitally Sign your Emails
Comodo Personal Authentication Certificate encrypts the emails, ensuring only specific people can access them. The receiver can be confident that the email is from a verified sender. The certificate is compatible with all major browsers, operating systems, and email clients.
The certificate provides end-to-end security with two-factor authentication and 256-bit encryption. It even verifies the user's identity. Comodo Personal Authentication (CPAC) certificate offers two types of validations: Basic and Enterprise. It holds many useful features like excellent compatibility, email integrity, and identity assurance.
Email Encryption
Two-Factor Authentication
Compatible with MS Office, VBA, Open Office
OS and Server compatibility
Fast Validation Process
256-bit Encryption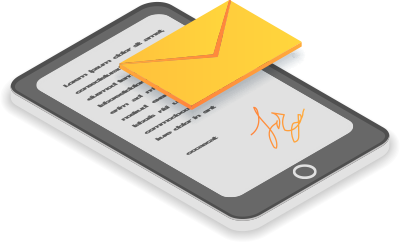 Features and Benefits of Comodo Personal Authentication Certificate (S/MIME)
Email Security
The Comodo Personal Authentication Certificate eliminates email content exposure. It protects the company's privacy and ensures secure email communications. The sender and receiver will have end-to-end 256-bit encryption. Hence, it can not be bugged by third parties.
Two-Factor Authentication
The certificate ensures extra security by enabling two-factor authentication useful in an online account and network access. It nullifies the chances of stealing usernames and passwords. Think of it as having a bank-level validation process. Whenever a user tries to log in, the page will request two-factor authentication.
Different Validation Types
Comodo Personal Authentication Certificate offers two types of validation: Identity verification and Organization validation. The type of validation you get depends on whether you choose the Basic or Enterprise certificate. These validations cover simple email verification, identity verification and full organization validation.
Digital Signature
Digitally signed emails ensure a receiver that the mail is coming from the intended sender and is legitimate. The email is intact and safe to open. A digital signature confirms the identity of a valid business. Whenever an email is created and signed, the signature applies along with the private key. Upon receiving an email, the public key is used to verify it.
Strong Encryption
Comodo PAC uses secured PKI that enables end-to-end encryption. Strong 256-bit encryption assures the remote server that the user's identity is proven. Once the email is sent, it cannot be intercepted by any third party. Thus, it prevents unwanted data exposure due to intense security.
Highest Compatibility
Installing the Comodo Personal Authentication Certificate won't cause any disruptions. Enjoy excellent compatibility across all browsers, operating systems, email servers, and web servers. CPAC lets you sign emails and provides personal identity assurance. The certificate also works with Microsoft Office products.
Trust and Assurance
CPAC verifies your identity and keeps your emails and files safe with powerful 256-bit encryption. Each certificate binds emails with cryptography keys attaching a digital signature. So, the recipient quickly knows about the sender's identity. All emails and files will have 2048-bit signature keys. Only intended persons can access encrypted emails.
Affordable Price
Now, Comodo Personal Authentication Certificates are within reach for individuals and businesses alike. At SSL2BUY, we take care of your budget and offer a cheap price on Comodo email certificates. It has most sought-after features including fast validation, strong encryption, highest compatibility and more. Your purchase will be a decision you won't regret!