Comodo PAC Enterprise (SMIME) @ $40.00
Comodo Personal Authentication Certificate Enterprise (SMIME) brings many benefits by allowing digital signature for emails and documents. The certificate brings strong identity verification and Organization validation that makes people know that the email is coming from verified sender. CPAC enables two factor authentication along with 2048-bit cryptographic keys for better protection.
SSL2BUY Assurance
no price gimmick
no hidden fees
Validity:

3 year

3 year @ $40.00/yr.
2 year @ $45.00/yr.
1 year @ $51.00/yr.

SSL2BUY Price:

$

40.00/year
Vendor Price:
$190.00

-37%

Total :
$120.00

USD
Multi-year notes:
You will have to re-issue your certificate every year to meet the CA/B Forum guidelines. It is a free process.
Read more.
Comparison Between Comodo PAC Enterprise and Basic Certificate
Product Name
CPAC Enterprise
CPAC Basic
Root Certificate Authority
Comodo Root CA
Comodo Root CA
$40.00

/year

$12.00

/year

Add To cart
Add To cart
Requirements for Verification
Email Validation,
Identity Verification,
Organization Validation
Email Validation
Validates
email@address.com
Person Name
Company Name
Company Address
Email address only
Email Encryption

Email Signing

Document Signing

Client Authentication

Vendor Price
$63.33

/year

$17.00

/year

Now Only
$40.00

/year

$12.00

/year

Add To cart
Add To cart
Buy Comodo Personal Authentication Certificate Enterprise (S/MIME)
Comodo Personal Authentication certificate under enterprise validation is an ideal way to avert email compromises and ensures users that they are dealing with intended party for email communication. The certificate is highly compatible with almost OS and email clients as well these certificates are easy in installation process.
Email Security
Digitally Signed Document
Different Validations
2-Factor Authentication
MS Office, VBA, Open Office Platforms Supported
PKI Support
Higher Browser Compatibility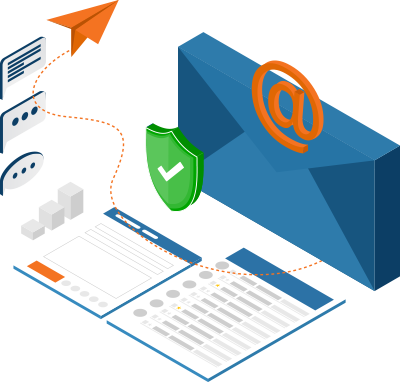 Features and Benefits of Comodo PAC Enterprise (SMIME) Certificate
Digitally Signature
Comodo Personal Authentication certificate allows digitally signed email to ensure that the email is safe to open. A digital signed email helps receiver to verify the email that it is from intended identity. A signature also ensures that the content of an email is not modified since it is signed.
2-Factor Authentication
CPAC offers two-factor authentication when a user login into account. This process runs in background and does not interfere user experience. It removes worry of unwanted access to network resource or online account as it is also utilized by the bank to confirm intended identity. It assures that the login account can be accessed by only authorized person.
Email Encryption
Users have strong 256-bit encryption strength to encode emails and files. CPAC uses 256-bit encryption, which provides a substantial security to email communication. A strong encryption removes disclosure of email content and thus saves company's privacy. The certificate follows encryption strength prescribed by the NIST and the CA/browser forum.
Document Signing
CPAC allows users to sign documents (contracts, offer sheet, any request forms, etc.) with a digital signature as a user sign emails. The certificate verifies the identity of a document creator and assures that the content of a document is not modified since it is signed. CPAC is compatible with Microsoft Office products.
Assurance
Comodo Personal Authentication certificate enables trust in sender and receiver of an email as the certificate confirms both identities. Proposed persons can only read and send emails and no third party can intercept email communication between server and receiver. A signature with 2048-bit cryptographic key instill trust in users while 256-bit strong encryption enhances email and document security.
Higher Validation
CPAC offers Enterprise level validation that includes identity verification and complete organization validation. Enterprise validation covers organization validation and identity validation. The certificate fields include verified email address, first and last name, company name and address. This certificate comes with maximum three years validity. A user will have same level of encryption and signature strength as other validation types offer but the main advantage is a verified company's identity.
Highest Compatibility
Comodo Personal Authentication certificate (SMIME) is trusted by mostly browser, email servers, web servers, and operating systems. You run it on Mac OS X, Windows, Netscape Communicator, MS Outlook, Mozilla Thunderbird, the certificate works smoothly without any incompatibility error.
Cheap Price
Comodo Personal Authentication certificate is easy to attain as you will find it at reasonable price. At SSL2BUY, we understand customer's requirement according to budget, hence, take care of prices. Either you go for organization validation or Enterprise validation, you will find cheap price on Comodo Personal Authentication certificate.