Comodo PAC Enterprise (SMIME) @ $45.00
Comodo Personal Authentication Certificate Enterprise (S/MIME) makes your emails more secure. It adds digital signatures to your emails and validates the identity of the sender. This way, the recipients can be sure that the email is from a trusted source. CPAC enables two-factor authentication along with 2048-bit cryptographic keys for better protection.
SSL2BUY Assurance
no price gimmick
no hidden fees
Validity:

2 year

2 year @ $45.00/yr.
1 year @ $51.00/yr.

SSL2BUY Price:

$

45.00/year
Vendor Price:
$133.00

-32%

Total :
$90.00

USD
Comparison Between Comodo PAC Enterprise and Basic Certificate
Product Name
CPAC Enterprise
CPAC Basic
Root Certificate Authority
Comodo Root CA
Comodo Root CA
$45.00

/year

$13.50

/year

Add To cart
Add To cart
Requirements for Verification
Email Validation,
Identity Verification,
Organization Validation
Email Validation
Validates
email@address.com
Person Name
Company Name
Company Address
Email address only
Email Encryption

Email Signing

Vendor Price
$66.50

/year

$17.50

/year

Now Only
$45.00

/year

$13.50

/year

Add To cart
Add To cart
Buy Comodo Personal Authentication Certificate Enterprise (S/MIME)
Comodo Personal Authentication certificate with enterprise validation is an ideal way to avert email compromises. It ensures users are dealing with the intended party for email communication. These certificates are compatible with the most popular mobile OS, Microsoft Outlook, Exchange, and other important mail apps. Plus, they're easy to install too.
Email Security
Digitally Signed Document
Different Validations
Two-Factor Authentication
MS Office, VBA, Open Office Platforms Supported
PKI Support
Higher Browser Compatibility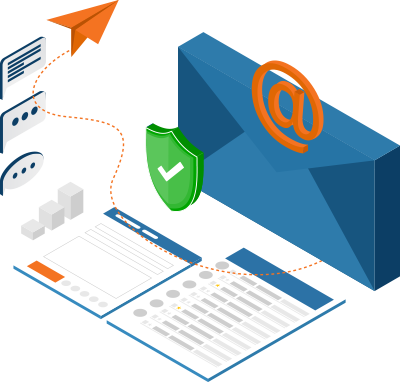 Features and Benefits of Comodo PAC Enterprise (S/MIME) Certificate
Digitally Signed Emails
With a Comodo Personal Authentication certificate, you can digitally sign your emails, making sure they're safe to open. A digital signature helps the recipient confirm that the email is from the intended identity. It also ensures that the content of an email is not modified since it is signed.
Two-Factor Authentication
CPAC offers two-factor authentication when a user logs in. This process runs in the background and does not interfere with user experience. It removes the worry of unwanted access to network resources or online accounts. This kind of security is what banks use to make sure it's really you logging in. So, only the authorized person can access the account.
Email Encryption
Users get a strong 256-bit encryption strength to encode emails and files. CPAC provides substantial security to email communication. Strong encryption prevents leaking email content and thus protects the company's privacy. The certificate adheres to encryption standards set by the NIST and the CA/Browser forum.
High Assurance
The Comodo Personal Authentication certificate is all about trust. It makes sure that both the sender and receiver of an email are who they say they are. This means only the people you want can read and send emails, and no third party can intervene your email conversations. Plus, the certificate's 2048-bit cryptographic key adds an extra layer of trust. Also the powerful 256-bit encryption makes your emails super safe.
Higher Validation
CPAC offers enterprise-level validation that includes identity verification and complete organization validation. The certificate fields include verified email address, first and last name, company name and address. Plus, it's valid for up to two years, giving you lasting security. A user will have the same level of encryption and signature strength as other validation types. But the main advantage is a verified company identity.
Highest Compatibility
Comodo Personal Authentication Certificates (S/MIME) are trusted by major browsers, email servers, web servers, and operating systems. They work smoothly on popular platforms like Mac OS X, Windows, Netscape Communicator, MS Outlook, and Mozilla Thunderbird. Thus ensuring seamless compatibility without any errors.
Cheap Price
Getting a Comodo Personal Authentication certificate is easy and affordable. At SSL2BUY, we offer competitive prices that cater to your needs. Comodo Personal Authentication certificates are inexpensive, regardless of whether you choose a basic or enterprise validation.