Google chrome is moving to secure web world by recommending sites to adopt HTTPS encryption. At present, Google has continued its journey with the release of chrome 68 (July 2018) that completely marked insecure HTTP sites as "Not secure". The movement was started with the release of Chrome 56 in the beginning of January 2017 where chrome was detecting and marking http pages as insecure that indulged in collecting passwords or credit cards.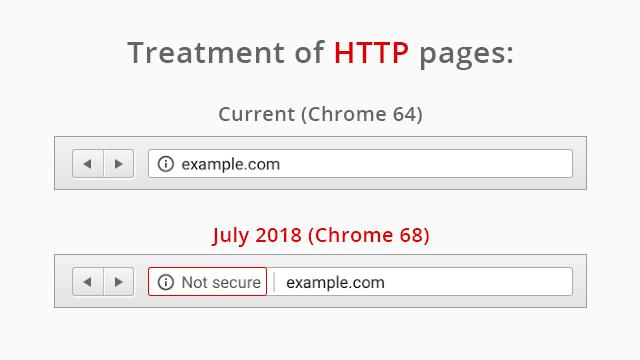 Google Chrome makes HTTPS mandatory
---
Ultimately, Google chrome 68 from now has shown "Not secure" for all HTTP sites even in incognito mode and change the security padlock into exclamation mark warning that Google usually used for broken websites.
In Chrome 69, Google will remove "Secure" word as HTTPS by default.
In Chrome 70, HTTP site will turn warning into red triangle exclamation mark with "Not secure".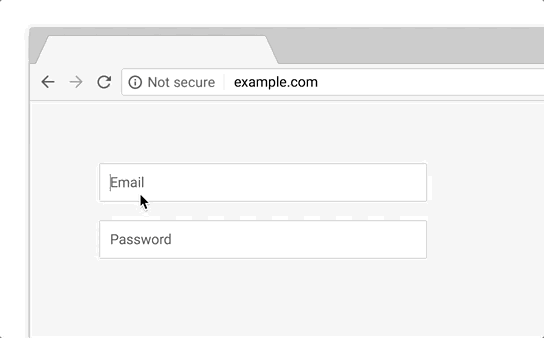 The advantage of moving your website to HTTPS permanently is site performance and boosting search engine ranking. Chrome 68 has brought many new changes for developers with few new console features.
Have a look at HTTPS usage
---
If we look at the last year, there is huge transition of HTTP sites to secure sites. Developers have considered Google recommendation in serious way and making their sites a safe place for everyone.
The ratio of chrome traffic on Android has increased from 58% to 76% in last one year.
The secured traffic seen over the last year on Chrome OS and Mac has been increased from 70% to 85%.
Out of top 100 there are 84 websites are now using HTTPS by default in United States.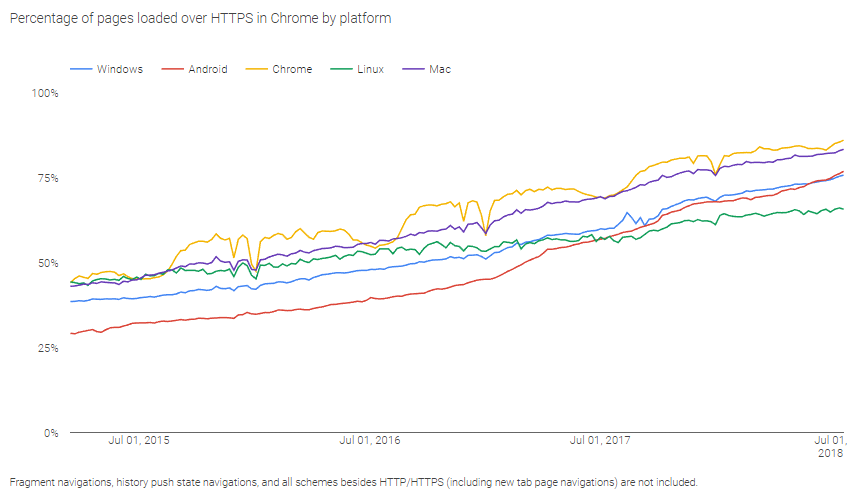 If we see above numbers, they seem motivating and appreciable. Even, the issue of mixed content is also come under Google's focus and they have recommended to use lighthouse automated tool for site improvement that does audit of mixed content.
Switch to Chrome
---
Security has always been core principle of Google chrome and it is proved by two research studies naming X41 D-Sec GmbH and Cure53. The study showed that chrome is the most secure web browser that protects users from deceptive sites and fast patching vulnerabilities as well provide multiple defense layers.
HTTPS is now handy for developers
---
With the eventually movement to force HTTPS, webmasters are more aware about the value of security and authenticity to their website. So, more and more sites now have secure environment over Google search engine. It is true that if your site is secure, the ultimate benefit goes to the company as pleased customers always shop from your shop rather than deal with insecure site. if you still don't have an SSL certificate then let's look at most popular SSL certificate providers.