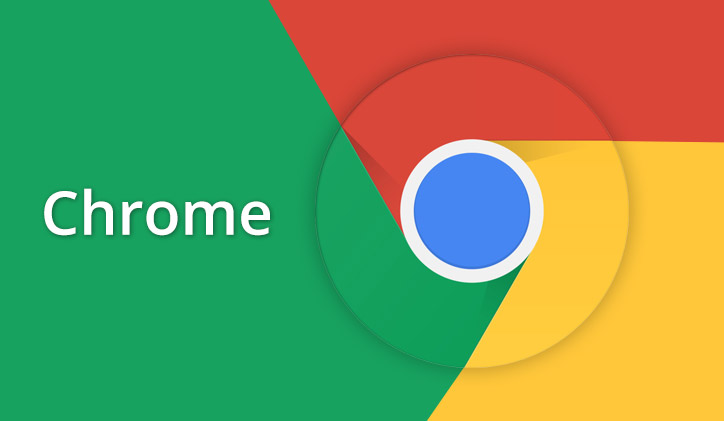 Web browsers timely bring new updates to fix bugs and provide smooth browsing experience to its users where security indicators play an important part in any browser and Google chrome is not an exception to it. Google Chrome also came with its stable version-52 that proposes new browser security indicators, especially for SSL certificate.
Role of Visual Security Indicators:
Browsers show security indicators for a secure site, non-secure site and broken SSL connections which will help businesses to establish trustworthiness over the net. They generally appear in the URL of the website, the object of security indicators to make aware users about the risk associated with the website.
How Google devised New Visual Indicators?
Researchers did consider user experience and understand the design challenges of security indicators. Google researchers ask 1329 respondents and assess around 40 icons and 7 complementary strings. At the end of the survey, researchers found three icons for security indicators.
Which OS will Get security indicator Update?
Currently, Google chrome-52 version for Mac OS desktop has come up with new security indicators, which was released a week ago. Other operating systems will have to wait for the chrome-53 version to demonstrate new security indicators. Therefore, if you are using Windows OS then you will have to wait for chrome 53 version for security indicators. As currently, Google is serving chrome-52 version for windows based platforms without any changes in security indicators.
How will Indicators look in Chrome?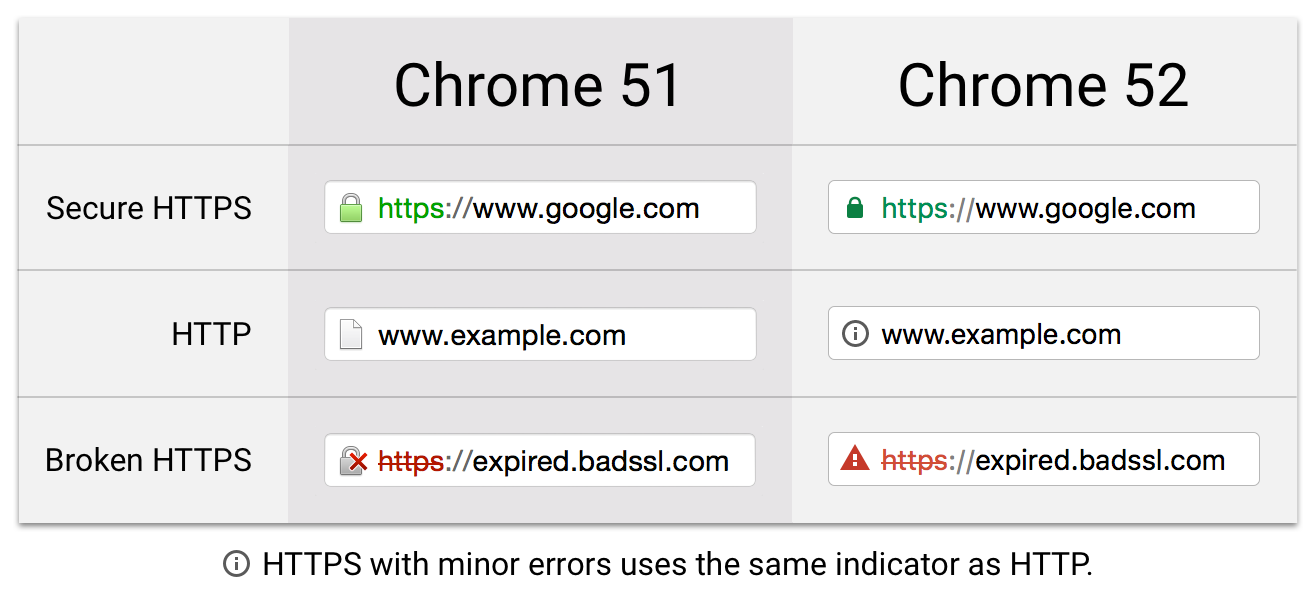 If you see the above image, then you can see that in Secure HTTPS, a padlock icon changed in size as well dark green color. While HTTP URL (earlier show blank page) will now show an icon of circle-i for information and for Broken HTTPS (earlier show padlock with red-X) will show a triangle with caution.
The Road is Ahead:
Google has put first step in changing visual security indicators in chrome browser. The authority is also planning to put dangerous indicators for malicious sites that are considered by Google Safe Browsing. Google is trying to spread awareness by taking into account tiny details so there would be a secure environment over the web.
Expecting Chrome-53 version:
Windows users are expecting the release of chrome-53 in coming September 2016. Chrome's security team is working hard to make simple user experience design for security indicators and actively displaying HTTP as an insecure website.