Google chrome is making a difference in the appearance of the Padlock Icon in Chrome browser. A new Tune icon will be showing in its upcoming v.117.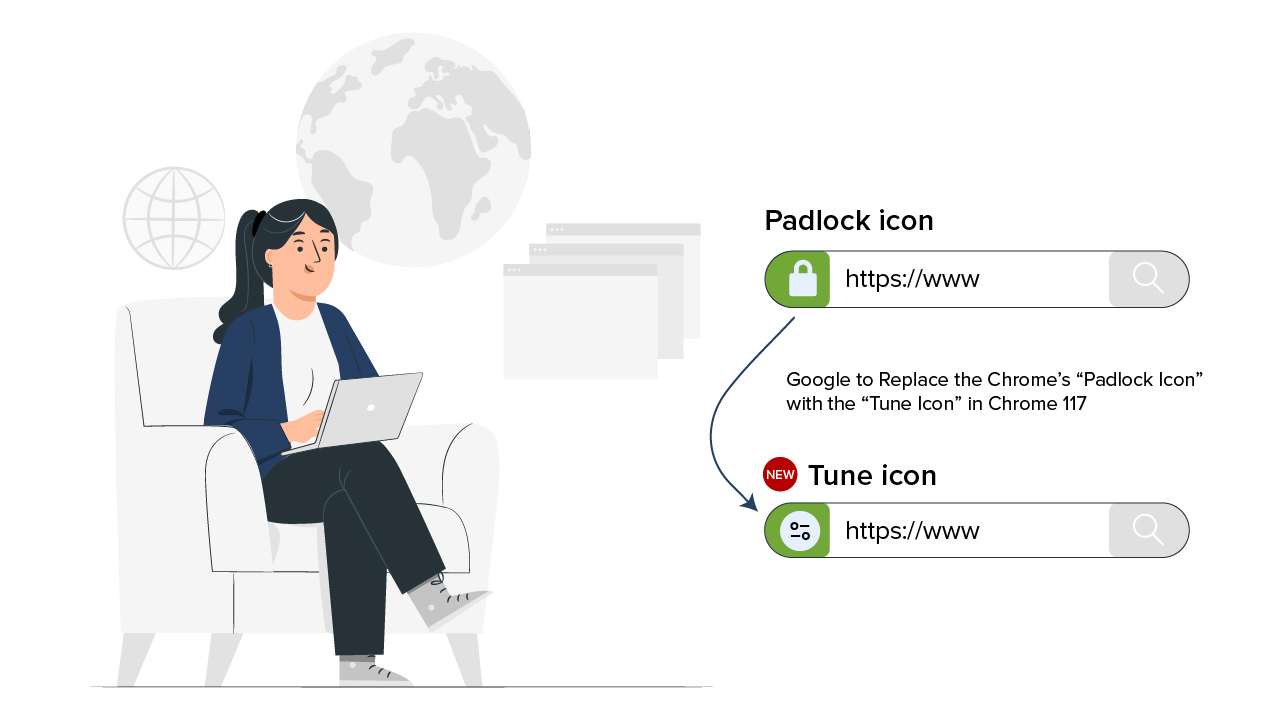 Millions of users all around the globe use Google Chrome as their browser to view and access websites. Chrome ensured that these users get a secure environment and hence it compelled the site owners to shift their site from HTTP to HTTPS because HTTPS protocol secures the website with encryption security.
Apart from the display of https in the address bar, a tiny padlock (icon) is also displayed in the URL, which indicates that the site is secured.
What is Happening to Chrome's Padlock Icon?
Research by Google indicates that 89% of the respondents have misconceptions about the padlock and its meaning.
There was a time when HTTPS was new and uncommon and a lock icon that garnered user's attention. However, in the current scenario, the same is not true.
Nevertheless, the main question is, Does the padlock always vouch for site reliability? Hence Google has decided to evolve Chrome in a better way for its users.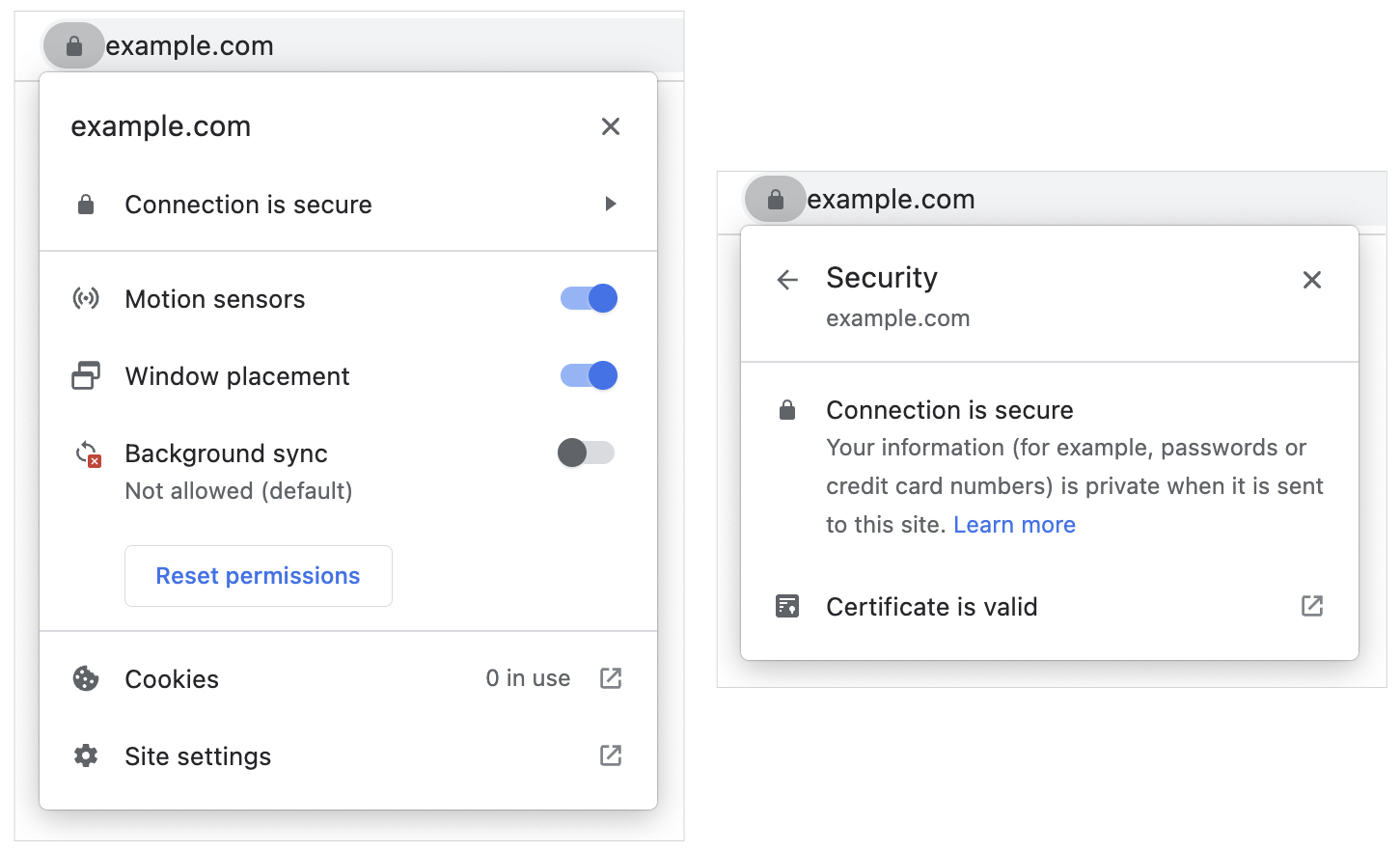 Recently, Google made a major announcement (in the Chromium Blog – May 2023) stating that it will discontinue Chrome's padlock icon and will replace the same with a new "tune" icon. This new icon will be visible in the address bar (where the padlock was visible).
Chromium Blog clarifies how it is trying to enhance HTTPS adoption on the web for making the web a secure place.
For all those users who wish to see the new Chrome tune icon, they can check the same in Chrome Canary by enabling Chrome Refresh 2023 at chrome://flags#chrome-refresh-2023. This icon replacement process is still in development mode, and hence the result is yet to be displayed.
Why is Google Making this Change?
The reason to do so is
However, unfortunately, only 14% of Alexa's top 1M sites support this protocol.
Since 95% of the sites on Google use HTTPS, an opportunity can be created to reconsider the security icons displayed by the browser, specifically the padlock icon.
On the other hand, the FBI as well as other security organizations refrain from considering the lock as a security symbol to avoid phishing and other scams.
Surprisingly, only 11% of the respondents were truly aware of the padlock, and those aware did not always know that clicking on the same would display site and certificate information.
Note: Google Chrome will keep on alerting users of insecure HTTP connections on varied platforms.
This controversial change in the Chrome browser is likely to be implemented at the time of the launch of Chrome version 117, which will occur in September 2023.
This lock icon will be replaced on all Chrome's Android platforms, whereas on Chrome's iOS platforms, the same will be pulled out since it was not clickable.
The Chromium browser engine is used for creating the Chrome browser and hence in the future, other Chromium browsers like Microsoft Edge, Opera, Vivaldi, etc. are expected to receive updates for implementing this change.
What Will Google's New Icon Look Like?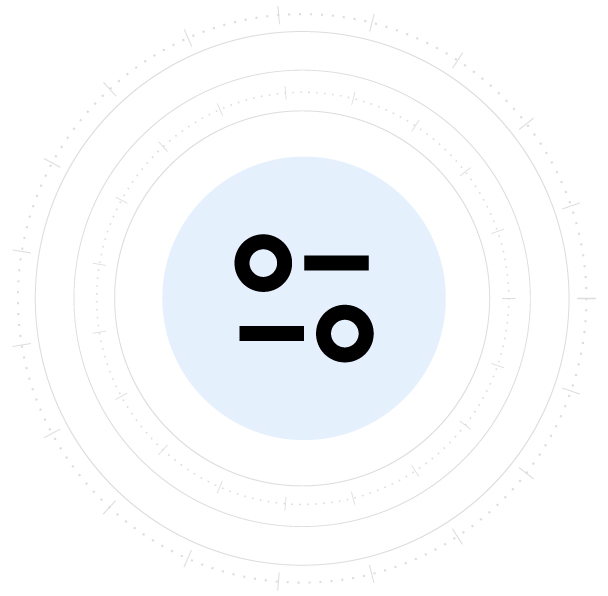 Google's new icon comprises two circles and two lines as shown in the above image. This tune icon is:
Clickable
Generally associated with settings and other controls.
It is a neutral indicator and breaks the myth of being a security icon. This new tune icon of Chrome grants better access to permission controls and provides other additional security details, thus circumventing the misunderstandings portrayed by the lock icon.
The below image displays the icon and its dropdown menu visibility in the address bar.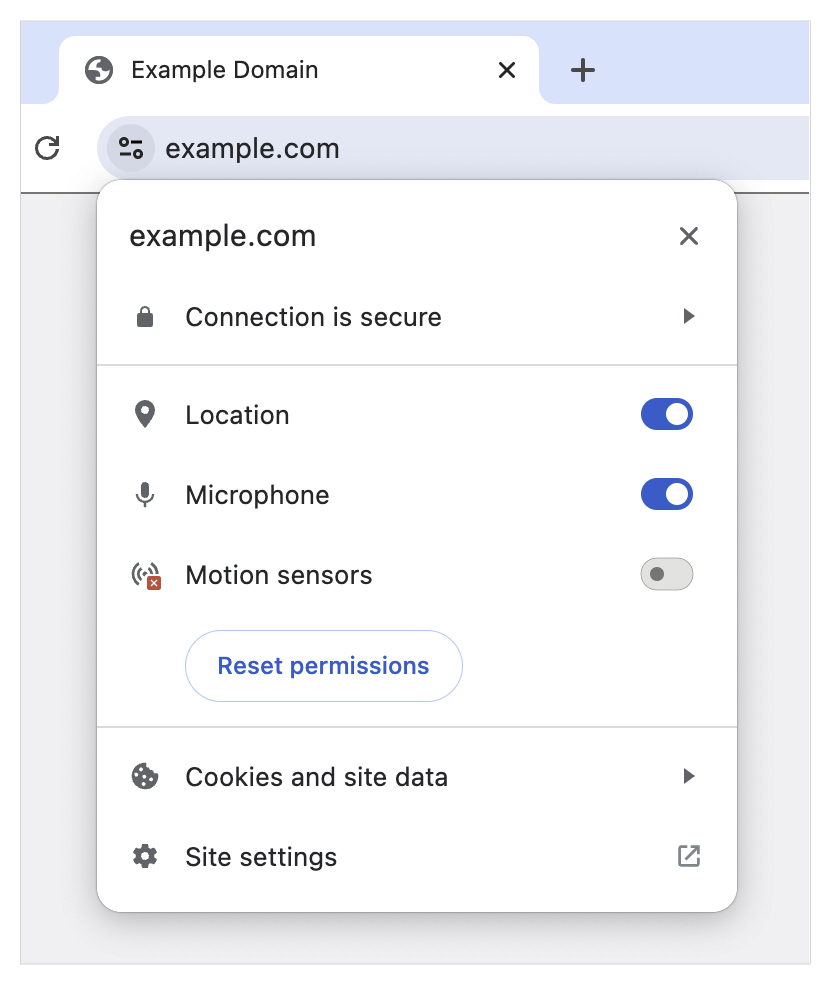 The tune icon will display the site's SSL certificate, other settings, location sharing, etc. This clearly states that only the icon display will change, but its functionality will remain the same.
What does the New Chrome Tune Icon mean to you?
Change is difficult to implement as well as embrace. For millions of users worldwide, it will be difficult to forget the padlock since it has been the most distinctive security icon for the past decade.
Though it will take a while for users to get used to this new Chrome Tune icon, we are sure that with time, they will understand that this move by Google was initiated to enhance web security and ease user experience.
This new icon of Chrome is more identifiable due to its distinct design and is bound to ensure a secure environment for visitors. Its motto is to give users a secure and hassle-free web browsing experience and we hope that in the future, it fulfills the same.
Final Thoughts
HTTPS in its earlier stage was deemed as an exception but now it becomes norm. After Google's initiative of HTTPS Everywhere, Chrome is also evolved. With this step, Google is also making HTTPS more strong and secure by default. Users will easily get connected with a changed tune icon (looks like Settings icon). This step also keeps users away from phishing or malicious sites as they would tend to click on this changed icon even with curiosity.
Related Articles: