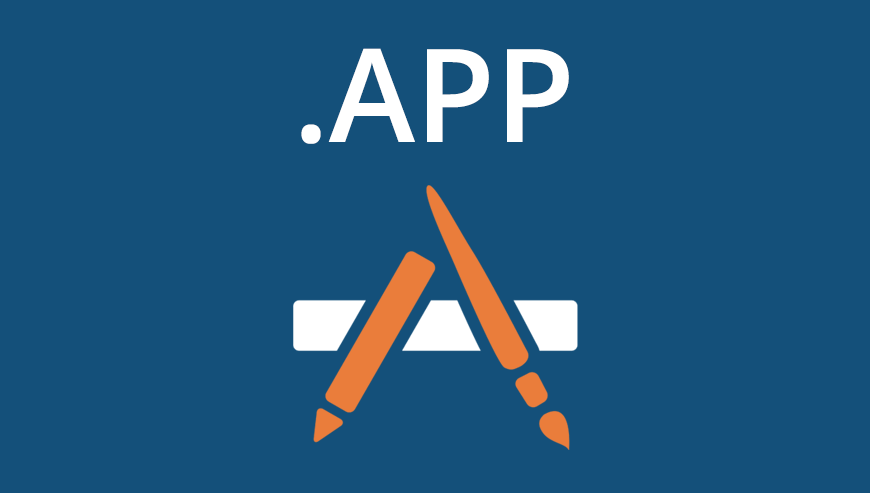 Google just announced one of the biggest things .app domains for application developers or entrepreneurs with built-in HTTPS security features. Google will allow you to register domains with .app TLD that you can use to build your website for your applications or anything else of your choice.
On 1 May 2018, Google declared the launch of .app domain through its blog post:
"With a memorable .app domain name, it's easy for people to find and learn more about your app. You can use your new domain as a landing page to share trustworthy download links, keep users up to date, and deep link to in-app content."
But memorability is not the only highlight of this Top Level Domain (TLD) – it also has a unique security feature that you won't find with other TLDs. Which unique security feature, you may ask! Well, the feature of HTTPS Strict Transport Security (HSTS).
Now you may be thinking what's unique with this HSTS feature – it can be enabled for any domain, after all. Well, the difference is that HSTS preloaded feature is enabled for this entire TLD by default, so you won't have to make extra efforts to forcefully redirect traffic on HTTPS.
For those of you who don't know what HSTS is, it's a protocol makes an SSL connection mandatory for connecting to the website on which it's enabled, thus automatically upgrading HTTP web pages to HTTPS.
Google's .app is the first TLD that makes HTTPS security compulsory with the intention to establish a more secure web, so application owners must have to implement SSL secure connection on their domain.
As HTTPS connection mandatory for connecting to the website, thus web pages will automatically be upgrading HTTP to HTTPS. Now, this is enabled for an entire .app TLD instead of any specific websites, it means that the websites built with .app will necessarily require an HTTPS connection in order to open.
Given below is what Google said about this security feature in its blog post:
"A key benefit of the .app domain is that security is built in—for you and your users. The big difference is that HTTPS is required to connect to all .app websites, helping protect against ad malware and tracking injection by ISPs, in addition to safeguarding against spying on open WiFi networks."
If you are a developer and tech pro and interested to obtaining .app domain for your brand or application, you should visit get.app to check the availability of domain and find a registrar.
The .app domains are now available for registration on all major domain name registrars, and they offer .app domain with SSL certificate because HSTS makes the certificate mandatory for these domains.
You can also purchase SSL certificate for your .app domain at an affordable price from SSL2BUY.