Create CSR (certificate singing request) on Microsoft Lync Server 2013, order your desired SSL certificate and install issued SSL certificate on Lync 2013 are required process to enable secure communications.
Use the below given step-by-step instructions that will help you to generate CSR on Microsoft Lync 2013.
Microsoft Lync 2013 – CSR Generation Guide
---
1. Go to Window start menu and Click on Lync Server Deployment Wizard.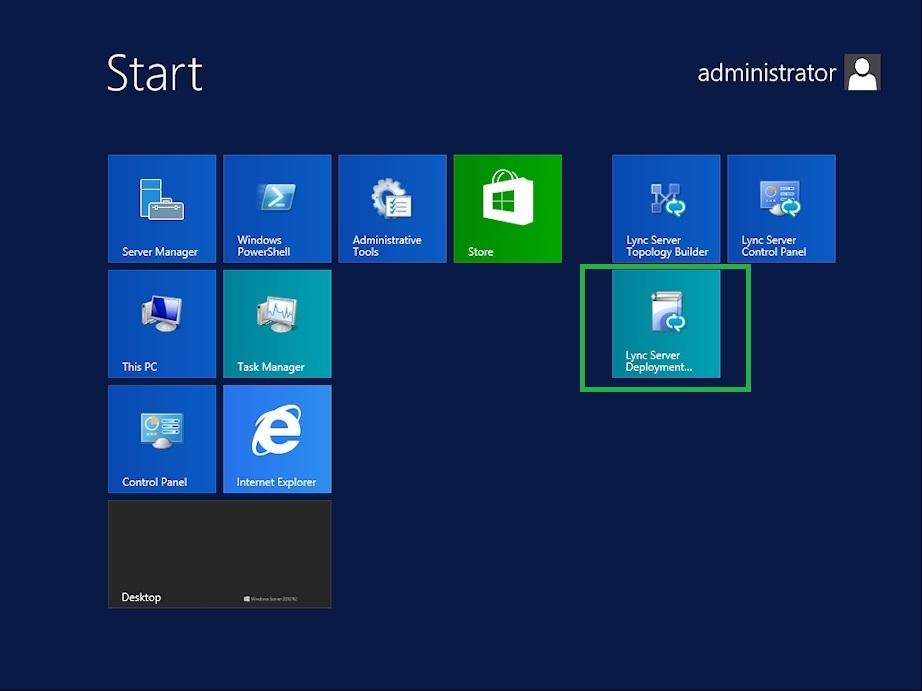 2. Click on Install or Update Lync Server System.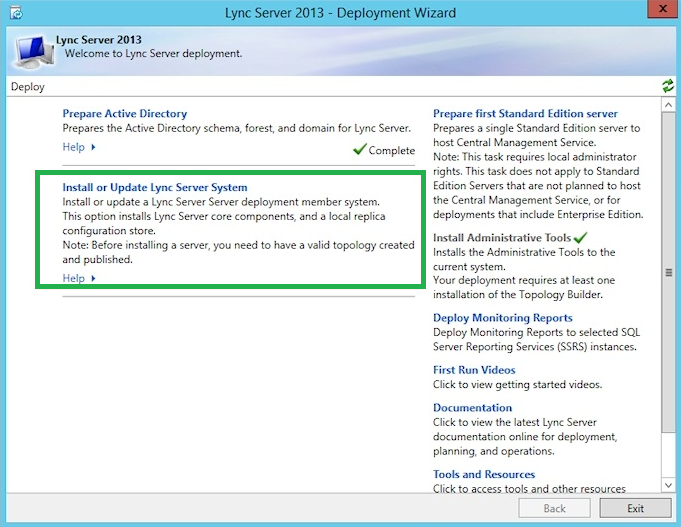 3. You will see Lync Server 2013 – Deployment Wizard. Go to the Step 3: Request, Install or Assign Certificates option and click on Run.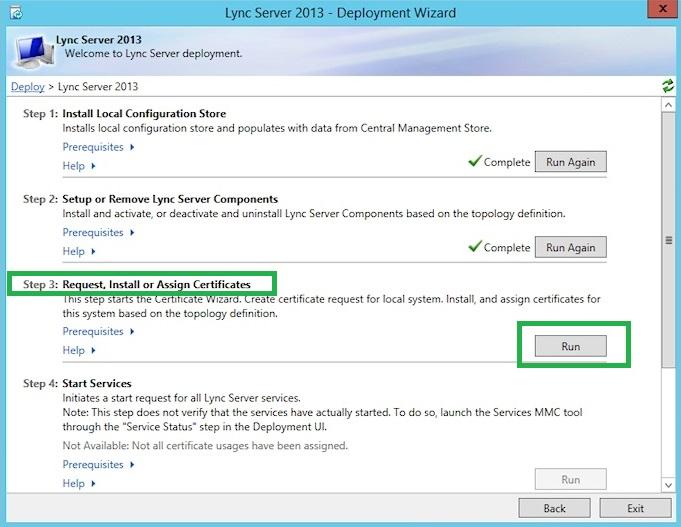 4. Certificate Wizard will open, Choose External Edge certificate option and click on Request.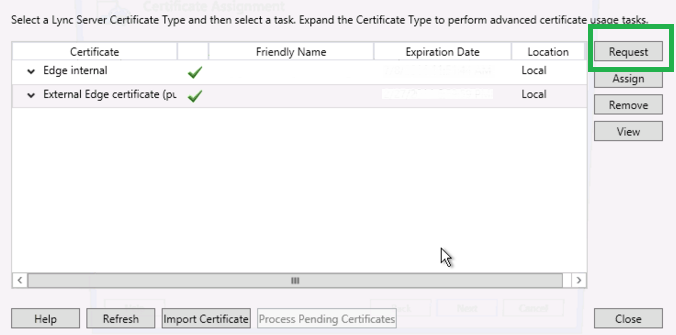 5. Certificate Request screen will open, click on Next button.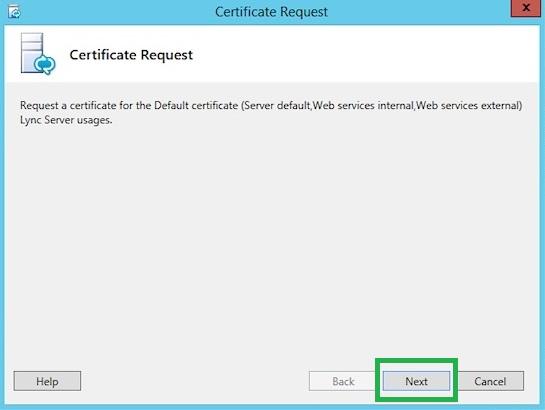 6. Choose Prepare the request now, but send it later (offline certificate request), then click on Next.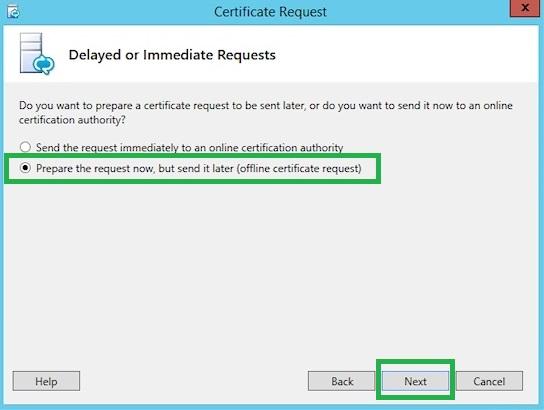 7. Browse to select destination to save your CSR file and again click on Next.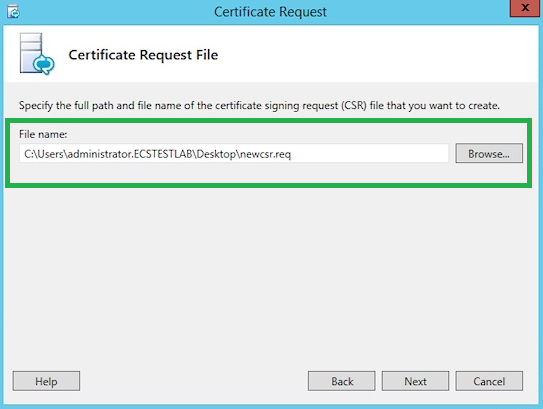 8. Click Next on the Specify Alternate Certificate Template.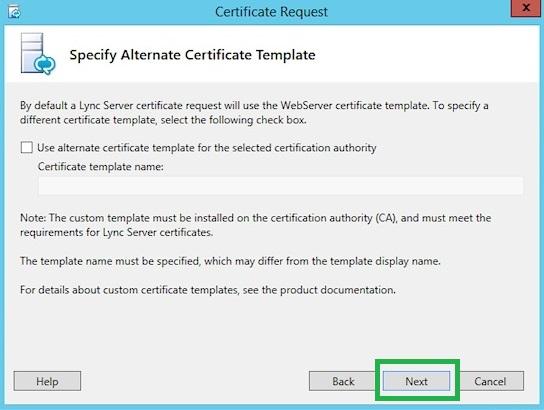 9. Enter a friendly name for your certificate.
10. Select 2048 Bit Length from drop down.
11. Select Mark the private key as exportable, if you have multiple machines. It will allow you to export/migrate your certificate with its private key. Click Next.
12. Specify you Organization (legal name of your business) and Organization unit (certificate requester department), then click Next.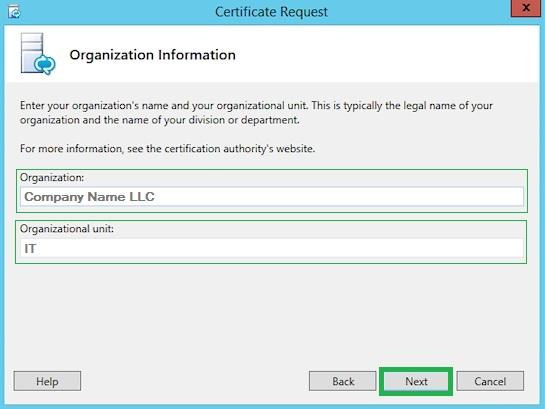 13. Enter geographical information as Country/Region, State/Province and City/Locality. Click Next.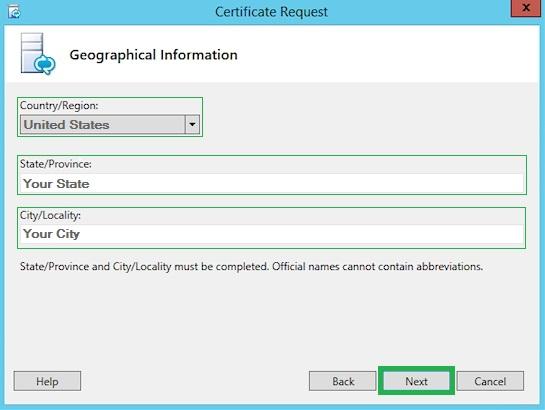 14. The Subject Name and Subject Alternative Names will auto populate. Click Next.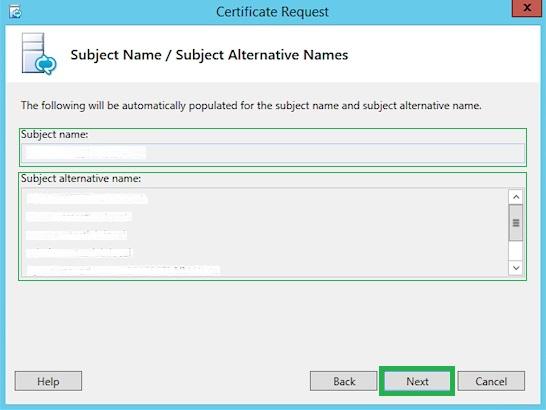 15. Check the box under configured SIP domains. Click Next.
16. If you want to add SAN names then specify all on the Configure Additional Subject Alternate Names Click Next.
17. Verify your given information is correct, and click Next.
18. Make sure Task status: Completed on Executing Commands page. Click
19. Click on "View" button on the Certificate Request File Copy your generated CSR and paste it into SSL configuration portal. As well your CSR is saved to the location you specified during CSR creation process.
20. Click Finish to close the Certificate Request File window.
Need Installation Help?