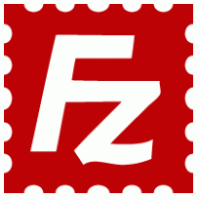 FileZilla server is a cross-platform FTP and FTPS client that is easy to use and available in different languages. To transfer in a secure manner, SSL certificate is needed on FileZilla server. However, CSR generation is a basic requirement to install SSL and in this article, we will discuss how to create CSR in FileZilla server using OpenSSL.
Login to FileZilla server using SSH terminal.
To replace server name with default server name, use following command:

openssl req –new –newkey rsa:2048 –nodes –keyout server.key –out server.csr

Now, you will have two files private key files and CSR (certificate signing request).
You will be asked to provide Common Name where you have to add FQDN (e.g. – example.com). If it is a wildcard SSL then the common name will be *.mydomain.com.
Provide organization information to create OpenSSL.csr file.


| Information | Description |
| --- | --- |
| Common Name: | A URL means FQDN that you want to secure. (e.g. – www.example.com) |
| Organization: | The legal name of your organization includes any suffixes. (e.g. – Company Inc.) |
| Organization Unit: | The name of department of your organization. (e.g. – HR, IT, etc.) |
| City/Location: | The city in which organization is located. (e.g. – New York City) |
| State/Province: | The state in which organization is located. (e.g. – New York) |
| Country: | Country location of your organization. (e.g. – US) |

After generating OpenSSL.csr file, use the text editor to open it.
Copy the content of a file including BEGIN and END tags and paste the content into SSL certificate order form.
Now, save the generated .key file to be used in SSL certificate installation.
Once certificate authority will confirm your SSL request, they will send the certificate via email. Now you need to install SSL on your FileZilla Server.