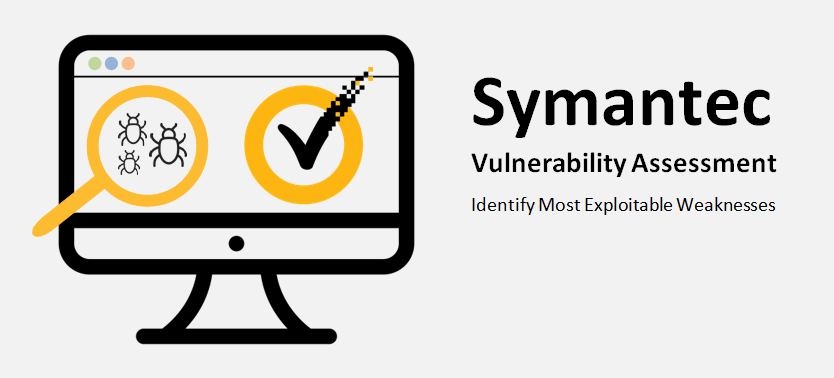 Vulnerability, threats, virus are not new words for any IT enterprise. It is a constantly evolving subject that requires proper due diligence. In organization, web applications, database, server, and network device are prone to threats and vulnerabilities. There are many tools available in the market to fight against these vulnerabilities but for that, you have to pay a little penny. It is true that many enterprises do not have adequate vulnerability tools and they generally fall victim to hacking actions. In this short and valuable information, we will talk about one of the unsurpassed Symantec vulnerability assessment , a single way to securing website with SSL (https) and identify dangerous vulnerabilities that administrator can quickly take action against exploitable weakness.
What is Vulnerability?
The vulnerability is an entry point through a website can be exploited and the data of website is damaged or tampered. Without performing scanning, a website owner cannot reveal the actual status of the website, as many websites are prone to cyber-attacks due to hundreds of vulnerabilities.
What is Vulnerability Assessment?
Symantec Vulnerability Assessment identifies the weakness of a website and suggests remedial action for removal of vulnerability.
Vulnerability Assessment will scan web pages, web-based applications, network ports.
You will have scanning report that shows critical vulnerabilities require immediate attention as well informational items that carry a low risk.
Even you can rescan the website to make sure that the website is clean and safe.
Why is Vulnerability Assessment needed?
Many big companies are overconfident about their online security hence, neglect security aspect. Symantec has observed a rise in vulnerability in 2015 report. On the contrary, SMBs do not have strong security protocols and such companies do not follow regular audits of their website and servers. Therefore, attackers easily find the vulnerability in such websites and can steal confidential details from the website. In this case, Symantec vulnerability assessment will keep cyber culprits away from your website and assures visitors that your website is safe from vulnerabilities.
How Symantec Vulnerability Assessment Scanner Works?
Generally, Symantec vulnerability assessment scanner comes free of cost with the purchase of every Symantec EV or Pro SSL Certificates and weekly scans server software, web applications, web pages, operating system, and network ports for vulnerability. Such scanning alerts you if any suspicious vulnerable or unpatched software, XSS, SQL injection, the backdoor is found on your website.
Vulnerability assessment gives an actionable report about low and high-risk vulnerabilities. Even a website owner can rescan the website to ensure that whether the vulnerability is fixed or not. If you have other scanning programs, then vulnerability assessment will also work effectively without interrupting other programs.
How can you Get Vulnerability Assessment?
Symantec Vulnerability Assessment comes with Products like Secure Site Pro with EV, Secure Site with EV, and Secure Site Pro. You cannot purchase vulnerability assessment individually.
Enable Vulnerability Assessment:
To enable vulnerability scan, you have to select the website from the certificate management console. It may happen that some hosting provider or internal organization policy could block such type of scan, therefore; you need to set exception for IP address that is related to Vulnerability Assessment service. When you activate Symantec vulnerability assessment scanner, it will start scanning your network.
Saves from Search Engine Blacklisting:
Search engines like Google, Yahoo do blacklist websites that are infected with malware. Vulnerability assessment scans a website and finds any potential vulnerability so you can take immediate action and save your website from being blacklisted in search engines.
Dual Advantage:
Symantec Vulnerability Assessment not only scans for vulnerabilities but also comes with Symantec EV or Pro SSL certificates that offer encryption to your website. Symantec SSL helps to encrypt online information with strong up to 256-bit encryption that avoids third-party to intercept the communication going on between the browser and the server. Thus, the website will have sturdy encryption along with vulnerability assessment that you have more chances to make your website clean and safe.
Vulnerability Corrective Measures:
However, vulnerability assessment does not resolve vulnerability but Symantec provides the list of different consultants and software vendors who will support you in removing vulnerabilities and helps you to keep your site secure.
Why SSL2BUY:
SSL2BUY is a pioneer provider of reputable SSL certificates. Thousands of website owners like our easy solution in case of SSL certificates, streamlined customer support, expertise, tools and highly discounted offers. Browse the most affordable SSL products and save loads today.