Two years is the maximum validity period for new SSL certificates – you will not be able to purchase an SSL certificate for 3 years after March 1, 2018.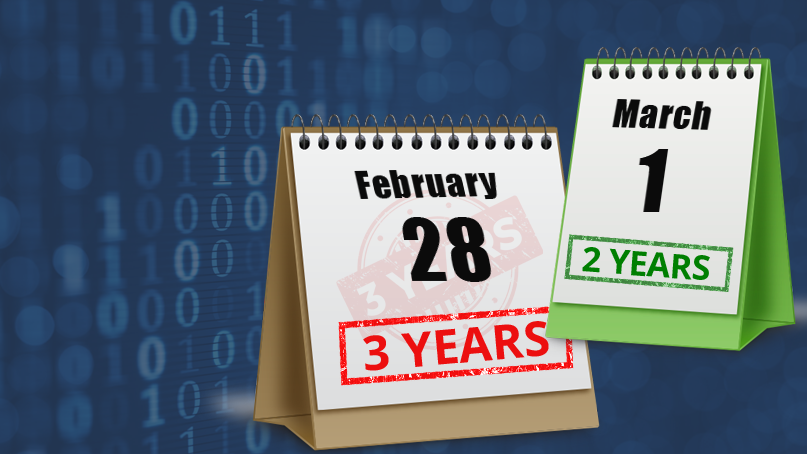 According to the CA/Browser Forum, major certificate authorities, web browsers, and operating systems were voted to reduce the age of DV SSL and OV SSL certificates, so that CA/Browser Forum was accepted ballot 193 in March 2017.
SSL/TLS industry is designed for the purpose of end users' security and upgrading their versions of TLS regularly by investigating the advanced level of encryption technology. So, CA/Browser Forum was agreed for cutting age to 2 years certificate to avoid interruption in directive compliance and protect users from vulnerabilities.
The community believes that short-term certificate issuance will provide more trust by re-validate your given information. It means certificate authority has to authenticate your control over the domain and other related documents after every one-year or maximum two years.
Will all SSL Certificates be affected by this change?
The industry change is shrinking the life of domain validated and organization validated certificates from 39 months to 27 months (825 days), while extended validated certificates are already limited to 2 years.
How does SSL certificates maximum validity affect you?
On the strike of 1 March, certificate authorities will then be restricted to issue SSL certificates for 3 years.
This rule will not be applicable for those certificates, which are purchased before March 1, 2018, then you do not need to worry, as your validity of certificate will remain intact. You just need to renew your certificate when your 3 years validity is over and after that, you will have to go for 2 yr. validity.
If you want to enjoy longer validity for 3 years then you can purchase an SSL certificate before March 1, which will secure their sites until June 2021.
If you have purchased one-year certificate then there is no need to be anxious as such certificates are out of this rules.
If you purchase a new certificate for 3 years or already have longer validity certificate, you will be experiencing some inconveniences at the period of certificate re-issuance.
This is an eventual attention to inform our existing certificate holders and prospective buyers on the subject of changes to SSL certificate validity period. Still, if you have any queries related to this change or require further information regarding SSL/TLS deployment, please don't hesitate to contact our support team.