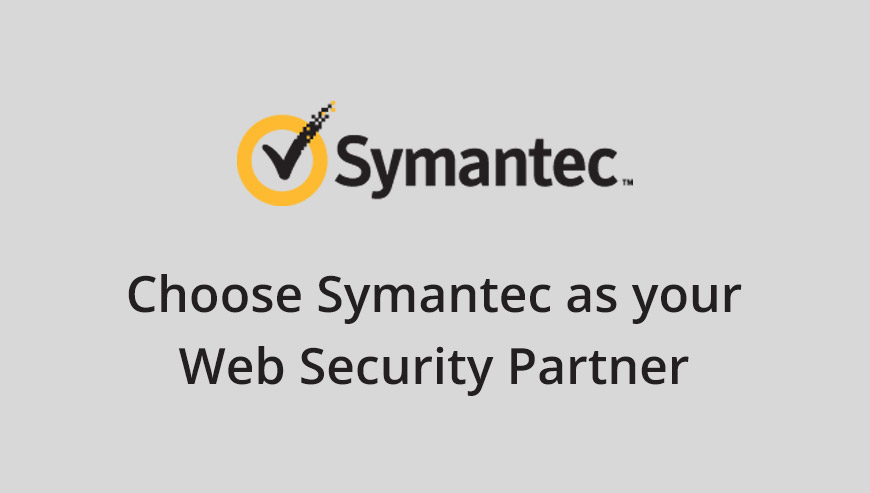 The story of Symantec's industry-standard SSL (Secure Sockets Layer) certification business is really a tale of two companies and their products. Symantec, a company with a reputation for targeted utility software, joined forces with VeriSign, whose name was synonymous with web security, to offer and support technologies for encryption and transfer of information that has become the industry standards.
Dr. Gary Hendrix, an expert in natural language processing and artificial intelligence, founded Symantec in 1982 by recruiting a group of like experts at Stanford University and obtaining a National Science Foundation Grant. His original plan was to develop a database that was driven by natural language processing and artificial intelligence.
In the meantime, in 1995, VeriSign was founded as a spin-off of the RSA Security Certification Services and known as a first International certifying authority (CA), specifically to validate and generate security certificates. The new company's mission was "providing trust for the Internet and Electronic Commerce through [their] digital authentication services and products".
By 2010, VeriSign had more than 3 million valid certificates in operation, protecting industries as diverse as military installations and financial services, research facilities and retail businesses, making it the largest certifying authority in the world when Symantec acquired it as part of its growing security services business.
Used by Fortune 500 Companies
Symantec is positioned on 405 in the list of Fortune 500 companies and serves online security solutions to small and medium level businesses as well as world's fortune 500 businesses trust on Symantec security solution. Symantec headquartered in California, USA and is the only company to be awarded AAA ratings on its malware testing by Dennis Labs.
With its decades of experience in information management, Symantec can provide many data-related services, including security, storage, and backup services and software. It provides technical support and utility software for these many functions as well. Some of these other offerings include debugging software, disk cloning, data encryption, authentication services, identity management, and mobile device management. Norton security engines address anti-Spam, anti-virus, and anti-spy software, which Symantec always keeps up-to-date and tuned to intercepting the most recent malware.
Symantec's flagship products include these well-known security suites:
SSL Certification Authorization: Possibly Symantec's most important role is as an SSL certification authority. It is one of the most widely used CAs on the web today, and as always, Symantec works hard to retain its position at the front of the available technology. Symantec provides RSA, TLS, and ECC encryption. The available key size is also increased to ensure continued security in the face of increasingly sophisticated and persistent cyber-attacks.
The Norton Antivirus Suite. The best-known Symantec product among individual computer users, the Norton Suite offers advanced protection from computer viruses and threats. Norton Antivirus provides users with advanced, up-to-date malware detection and removal. It uses SSL signatures, virus definitions, heuristics (identification of normal vs suspicious behavior) and code emulation to identify malware. The definitions are continuously updated to ensure the software's effectiveness. It is available on a subscription basis, and Norton will continue to be held by Symantec Corp.
Why to Choose Symantec SSL Certificates?
The state of the art in data security is encryption management through SSL certificates, which are administered across the HTTPS protocol. SSL is a public-key encryption system, which means two mathematically related keys are generated using large prime number factorization: a public key and a private key. Data is encrypted using the public key, which anyone has access to, but it can only be decrypted using the private key, which is only available to the certified entity.
SSL can be further enhanced by the creation of digital signatures, in the form of code-signing certificates using DSA (Digital Signature Algorithm); by increasing key length; by adding TLS (Transport Layer Security protocol); by adding EV (Extended Validation) to SSL for secure commerce; or by adding ECC (Elliptic Curve Cryptography) to the basic architecture. SSL offers state-of-the-art security, but not all CAs offer equal protection.
Symantec boasts one of the most secure end-to-end solutions in the industry, with some clear advantages over the competition.
SSL Industry Leader: VeriSign was the industry leader when Symantec purchased it in 2010, and today it continues to be one of the top SSL certificate providers in the global information community, with a market share of 37.3% of SSL certifications. Using this experience, Symantec continues to develop processes and technologies to improve security and service to its customers.
Continuously Develops Encryption and Cryptography Technology. Symantec offers industry-standard SSL certificates, now with 2048-bit RSA keys and a strong SHA256-bit symmetrical encryption key length. Symantec end-to-end solutions include a built-in vulnerability scanner that runs daily, enabling a high level of security by identifying vulnerabilities and anomalies.
Multipurpose Solutions: Symantec works with organizations, data sets, and web presences of all sizes and types, and is experienced in tailoring solutions to the needs of the customer – including ensuring that security is military-grade if necessary. A few of Symantec's targeted offerings are:
Fast verification process. Experience, a strong infrastructure, and a well-organized process allow quick verification of your documents, so after you have submitted your certification request, you can receive approval and apply the certificate to your server without long wait periods.
Elimination of Browser Security Alerts and Error Messages: Sometimes security measures can generate errors and warning messages that are confusing to the end user. Symantec SSL certificates are designed to secure websites without generating browser errors that might alarm customers needlessly, even causing them to take their business to a site they find less intimidating.
Browser Compatibility: Your site needs to support customers using older browsers, the latest browsers with the latest technology, and mobile browsers all at the same time. This is a huge challenge, but Symantec has assured a high level of compatibility with the broadest range of browsers, including 99% compatibility with mobile browsers. Again, with Symantec's commitment to research and development, compatibility with emerging browser technologies is assured.
Easy Installation: Installation of Symantec SSL certificates of any type is easy to accomplish. With excellent documentation and support, you can have the certificate installed it on your server within minutes.
Extended Warranty: Symantec is so confident about the safety, security, and ease of use of its entire SSL product range that they offer a warranty up to $1,750,000 (depending on the type of certificate) to ensure your peace of mind. In the case of fraudulent issuance of SSL certificate, the mentioned warranty amount would be a useful source to recover the loss.
Matchless Features That Comes with Symantec Certificates
Symantec vulnerability assessment checks vulnerability for all sensitive servers, web applications and manages IT risk. Even rescan option is there to confirm about fixation of vulnerability.
Daily malware scanning identifies malicious threats and code on the website and alert website owners to take immediate action.
Norton Secured Seal is a world's most recognized secured seal, which is a symbol of authenticity and security of a website and encourages visitors to deal with the site.
Seal-in-Search: Norton Secured Seal is displayed near the website link in the search engine that ensures visitors about website reliability. It enhances click through rate of a website.
Best for Web Security
Symantec proudly boasts of some other facts that can let you rest easy when you use Symantec's SSL certificates:
On an average day, Symantec validation services process over four and a half billion hits.
Symantec claims zero downtime for its validation services in over eight years.
97 of the world's 100 largest financial institutions use Symantec SSL Certificates.
75% of the world's 500 largest e-commerce sites use Symantec SSL Certificates.
Symantec's public key infrastructure includes military-grade data centers and disaster recovery sites for unparalleled data protection for data in transit and at rest.
Symantec invests heavily in R&D, ensuring their technology stays at the leading edge, a step ahead of attackers, and ensuring the safety, reliability, and robustness of their end-to-end solutions.
Symantec looks beyond SSL to ensure that new technologies are incorporated, that vulnerability awareness and security improvement are ongoing for any organization, and to ensure their ability to identify and eliminate malware and hacking attempts, ensuring customers' security and peace of mind.
Buy Symantec SSL from SSL2BUY for More Advantages
SSL2BUY is a top-notch supplier of SSL security certificate and shaking hands with world's most populated certification authorities Symantec. Our core business is SSL security products, so our full focus is on securing your planet.
Low Cost: As an authorized re-seller, we are offering a huge discount on Symantec SSL certificates to our existing and potential customers that can help them to secure their online presence.
24/7 Support: We are promising to provide world-class support and services. Our experts always alive and provide sales and technical support around the clock.
Advanced SSL Tools: SSL2BUY offers additional tools to assist the customer with their SSL. These tools help them complete the SSL installation as well as check the detailed status of their SSL certificates. Some examples of these advanced tools are:

CSR Checker ensures that your generated CSR (Certificate Signing Request) is working properly.
SSL Checker confirms that your SSL certificate is correctly installed.
Why No Padlock will help to find out an insecure content of the web pages.

100% Money-Back Guarantee: If you are not satisfied with our SSL products or services, you can claim to refund within 30 days of order date. We will refund your full amount without asking any questions.
There is no question that SSL is the right way to go to protect your data and that of your customers. However, providers of SSL vary a great deal in the services they offer, and the support and quality of that service as well. SSL2BUY, a leader in all things cybersecurity, stands poised to present some of the best standards, services, and support in the business.